When the 2004 hurricane season was over, Gulf Islands National Seashore's resources and facilities in Florida were decimated. Roads, buildings, and structures were completely wiped away by Hurricane Ivan. Those facilities left standing were heavily impacted by long-standing flood waters.

In the Fort Pickens historic district, the seawall built to keep flood waters out of the area, became a retaining wall, holding flood waters in place. Stored in this area were thousands of objects accessioned into the park's museum collection. Thanks to a massive response from National Park Service cultural resource and museum services professionals, many of these objects were saved from permanent damage.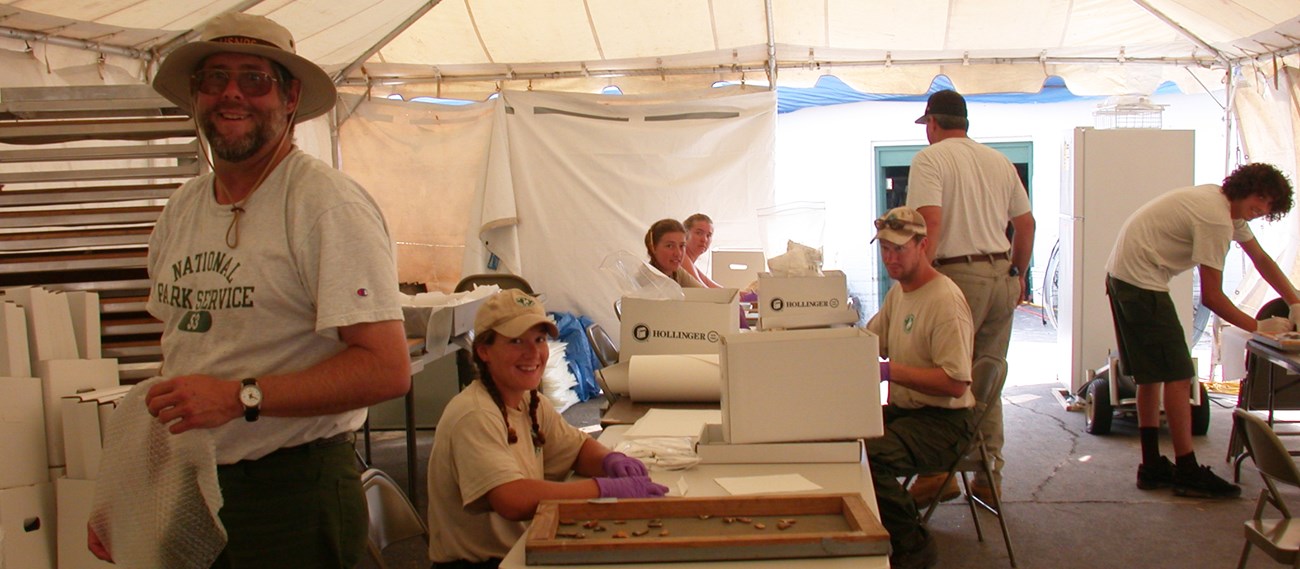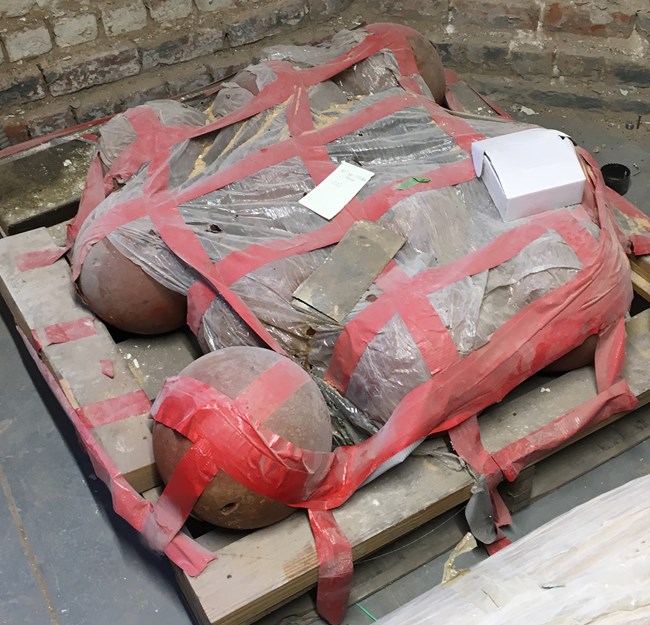 For the past 15 years, the park's 286 cannonballs have sat in the emergency crating created to move them to their new safe location while a permanent storage facility was prepared. The crating kept the cannonballs safe, but prevented curators from properly managing and tracking the historic objects.Now, thanks to the hard work of the park's cultural resources staff, the cannonballs are finally being moved to proper storage.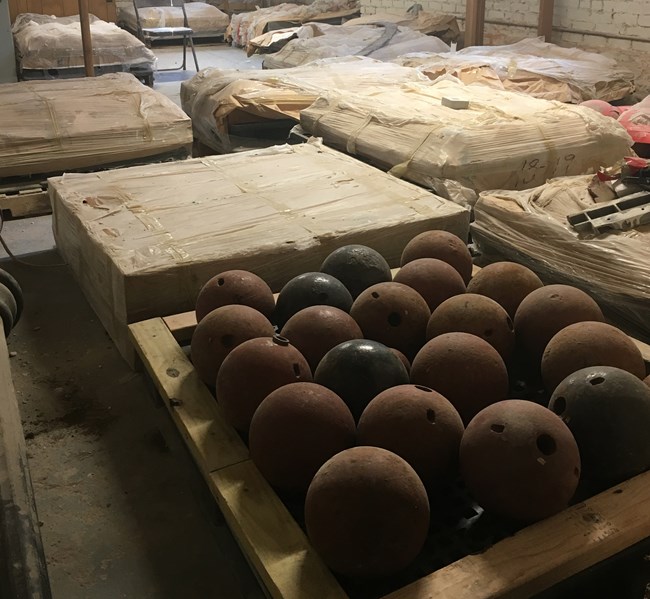 However, the workload and urgency to get these historic objects out of harm's way meant that many of the objects could just be stabilized and moved to higher ground. Thankfully they were because the 2005 hurricane season was even more devastating to the park and surrounding communities. The one-two punch of major hurricanes Katrina and Dennis caused additional damage and hampered recovery efforts.
The reinforced, high weight capacity shelving allows curators to access each cannonball and ensure each is properly preserved and maintained. Each cannonball sits on plywood mounts (sealed to prevent off gassing) and archival foam. The road to recovery is long for all parks and communities that experience natural disasters, but Gulf Islands National Seashore continues to recover and prevent future impacts through sustainable planning, design, and projects.