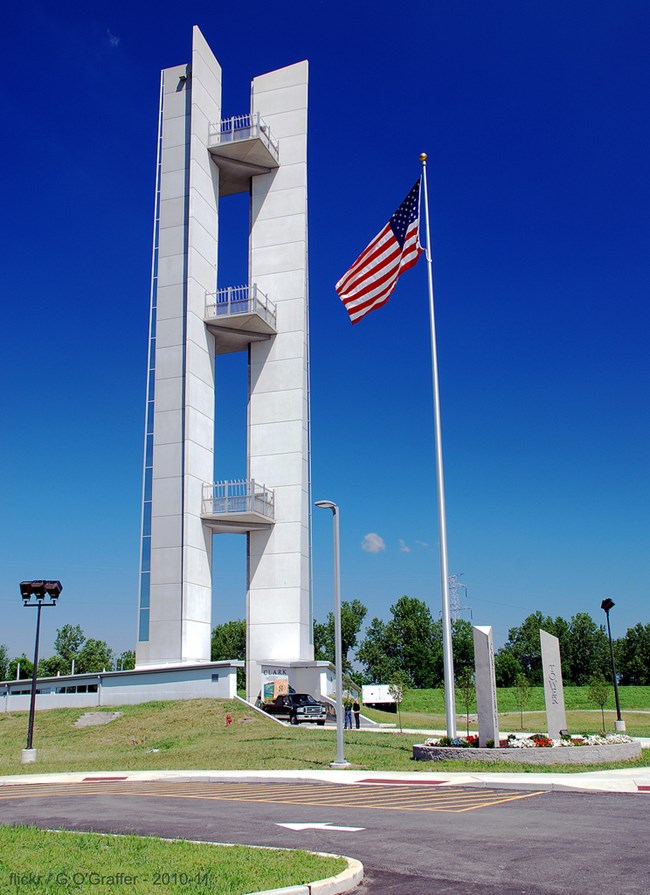 Camp River Dubois was the starting point for the Lewis and Clark Expedition. Also known as
Wood River Camp
, it was here, across from the confluence of the Missouri and Mississippi Rivers, where the men camped during the late fall, winter and spring of 1803-04.
The exact location of the camp is difficult to pin-point today, because the three rivers of this area (Missouri, Mississippi and Wood) have all changed course over the past 200 years. The site is most likely covered by the Mississippi, or actually on the west side of the river, in today's Missouri.
You will find, however, the Lewis and Clark State Historical Site at today's confluence, along with the Lewis and Clark Confluence Tower. The Historical Site is open year-around, Wednesday through Sunday, from 9 to 5. Details are at:
www.campdubois.com
. The Tower is open throughout the summer, Wednesday through Sunday. Go to
www.confluencetower.com
for details and times.
Last updated: May 29, 2018