Old Camden Post Office, Arkansas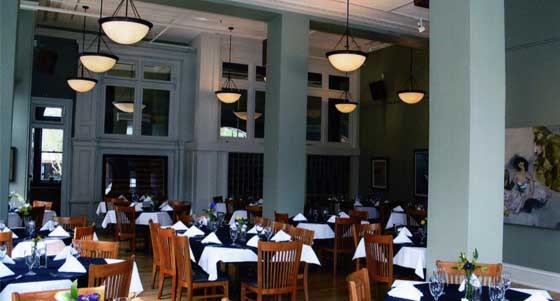 The Old Post Office Building, begun in 1895 and completed in 1896, originally housed the Post Office on the first floor and the U.S. Land Management Office on the second floor. It is a two and one-half story, Richardsonian Romanesque-style brick structure with a copper, oriel window prominently centered on the façade. At its completion, it was touted by the local press as being the only Federal Government building to be constructed at that time in a town as small as Camden. A one-story addition with a loading dock was added at the rear of the building in 1926.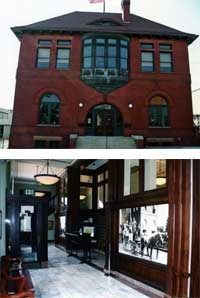 Although the building was vacant prior to rehabilitation, despite having been used for offices and retail immediately after the post office closed, most of its original interior features and finishes were still there, including the lobby and vestibule area with its marble floor, decorative, coffered plaster ceiling, stained woodwork and staircase, and even the mailboxes. The rehabilitation successfully converted the old post office building into a restaurant at a cost of approximately $1.65 million, while retaining the historic character of the exterior, including the original front doors and windows, as well as its interior features.
Last updated: September 27, 2017