Project Continues to Bring Mission Blue Butterflies Back to Milagra Ridge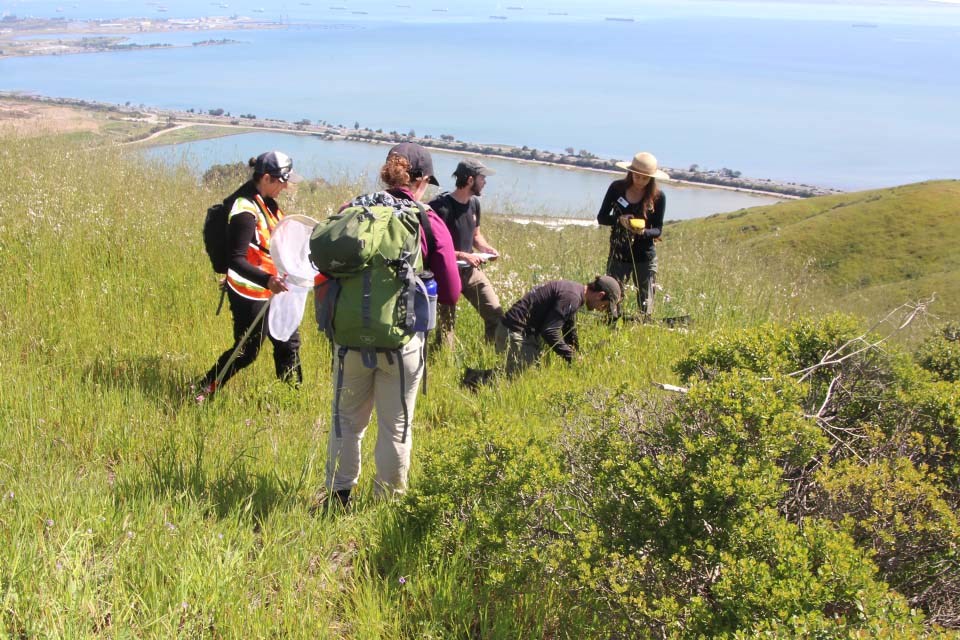 April 2018 - Tiny, federally endangered Mission blue butterflies (Icaricia icariodes missionensis) are once again making the trip from San Bruno Mountain to Milagra Ridge in the Golden Gate National Recreation Area. Now in its second year, this project is attempting to return Mission blue numbers at Milagra Ridge to self-sustaining levels after they nearly disappeared from the site.
Eight female and four male Mission blues have been moved so far this year, bringing the total for both years to 28 females and 14 males. Relocations will continue through May until the annual permitted limit of 30 female and 15 male butterflies is reached, or the flight season ends.
In addition to bringing in more butterflies, this project also includes increasing the abundance and distribution of their host plants, removing invasive species and encroaching scrub vegetation to maintain the butterflies' grassland habitats, and an extensive monitoring program to track the success of this project and allow managers to adjust their efforts accordingly in future years.
Email Sean Correa about opportunities to assist with field work on this project.
Last updated: April 30, 2018