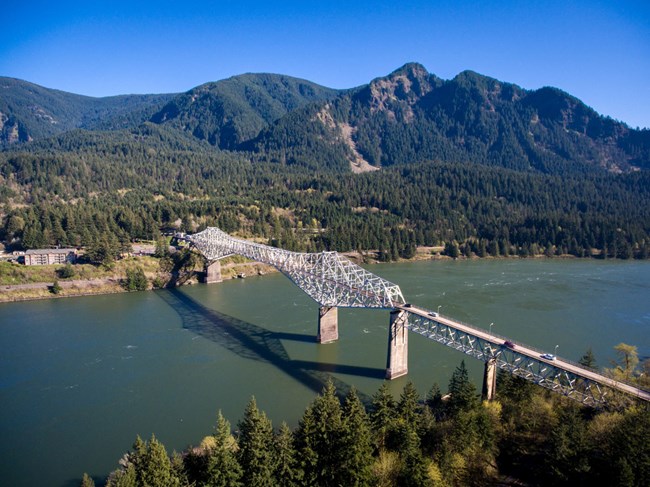 Standing tall above the Columbia River at Cascade Locks, Oregon is a 1,858-foot-long cantilever bridge named the Bridge of the Gods. A few miles downstream is the huge Bonneville Dam; a few miles upstream are the historic canal and locks.
This remarkable toll bridge was originally constructed in 1926, but when the Bonneville Dam was completed, the rising pool it created required the bridge to be raised 44 feet in 1938. The length of the cantilever section is 1,131 feet, with a width of 35 feet.
The bridge connects Cascade Locks with Stevenson, Washington. It is open 24 hours a day, 365 days per year, and may be used by pedestrians and bicycle traffic as well.
Strange trivia fact: In September 1927, Charles Lindbergh flew up the gorge from Portland in the "Spirit of St. Louis," passing low over the newly-built Bridge of the Gods. He then turned around and flew under the bridge, before heading back to Portland.