Article
Bonneville Lock and Dam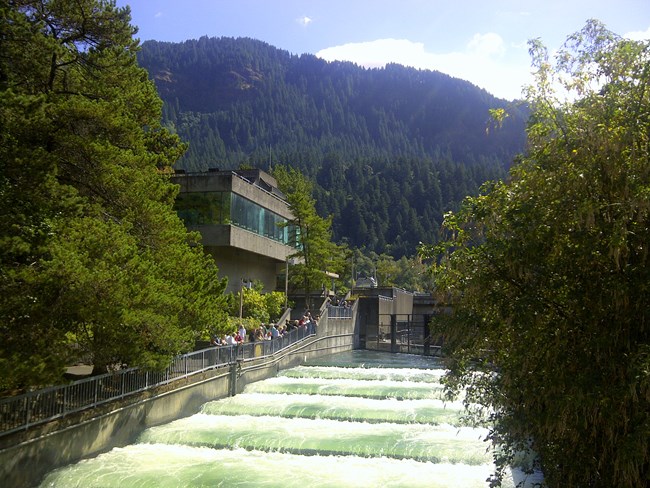 In honor of the 50th anniversary of the National Trails System four special dogs, the Lewis and Clark Pups, will travel in the paws of their ancestor Seaman, dog of Meriwether Lewis. The pups will travel more than 3,700 miles to complete their mission to commemorate and protect the Lewis and Clark National Historic Trail. As they make their stops they will be reporting back in on their adventures. Follow Rocky, Harper, Dakota, and Keelie on their adventures at:
https://www.nps.gov/lecl/newfie-news.htm
Harper recently visited the Bonneville Dam.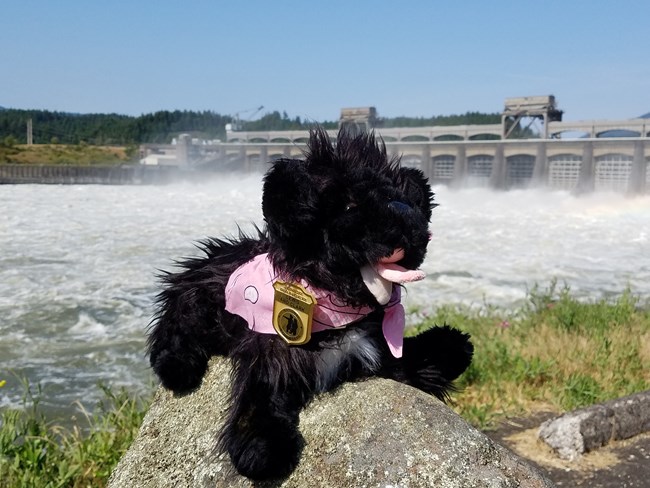 Harper here! I arrived at Bonneville Dam today and saw the spring flows through the Bonneville Spillway. Rangers here work for the US Army Corps of Engineers. They tell me that there is 455 thousand cubic feet per second flowing through the spillway and powerhouses right now. That is about enough water to fill 5 Olympic sized swimming pools every second.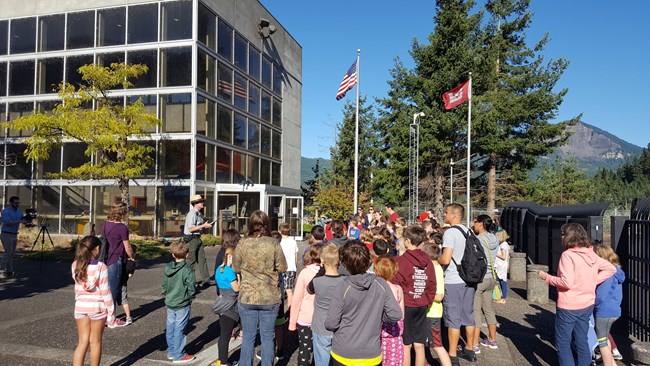 Visitors can get views of the river, see fish migrating up the ladders, and learn a lot more at the Oregon and Washington Shore Visitor Centers that are open each day from 9 am to 5 pm.
Last updated: June 8, 2018