Article
Black History in the Last Frontier
Black History in the Last Frontier (An NPS and University of Alaska Anchorage Publication)
by Ian Hartman With a Forward by Ed Wesley

We are pleased to share with you Black History in the Last Frontier, published in 2020 and prepared by historian Dr. Ian Hartman through a partnership with the University of Alaska Anchorage and the National Park Service Alaska Regional Office. The book illuminates historical records and oral histories of African Americans who have worked and lived in Alaska for over 150 years – hunting for whales, patrolling the seas, building roads, serving in the military, opening businesses, winning political office, and forging communities.

Black History in the Last Frontier and the seven short companion stories featured below highlight the achievements and contributions of Alaska's Black community, while demonstrating how these women and men have endured racism, fought injustice, and made a life and home for themselves in the forty-ninth state.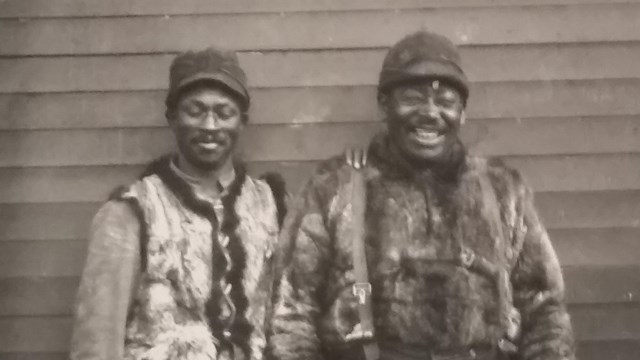 Black Whalers in the Arctic
Black whalers were among the first Americans to reach Alaska, specifically its southeast panhandle in the early 1840s.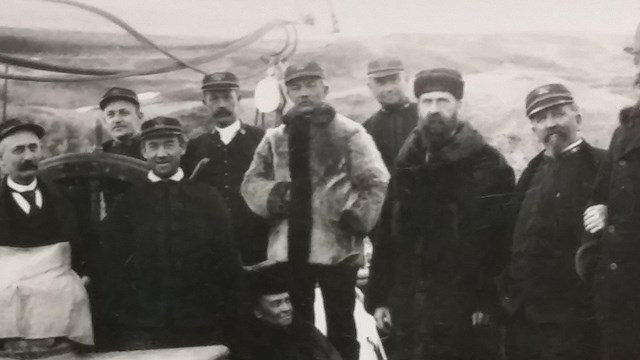 Michael Healy (1839-1904)
Captain Michael A. Healy on deck (fifth from the right in the light sealskin jacket) of the U.S. Revenue Cutter 'Rush' with passengers.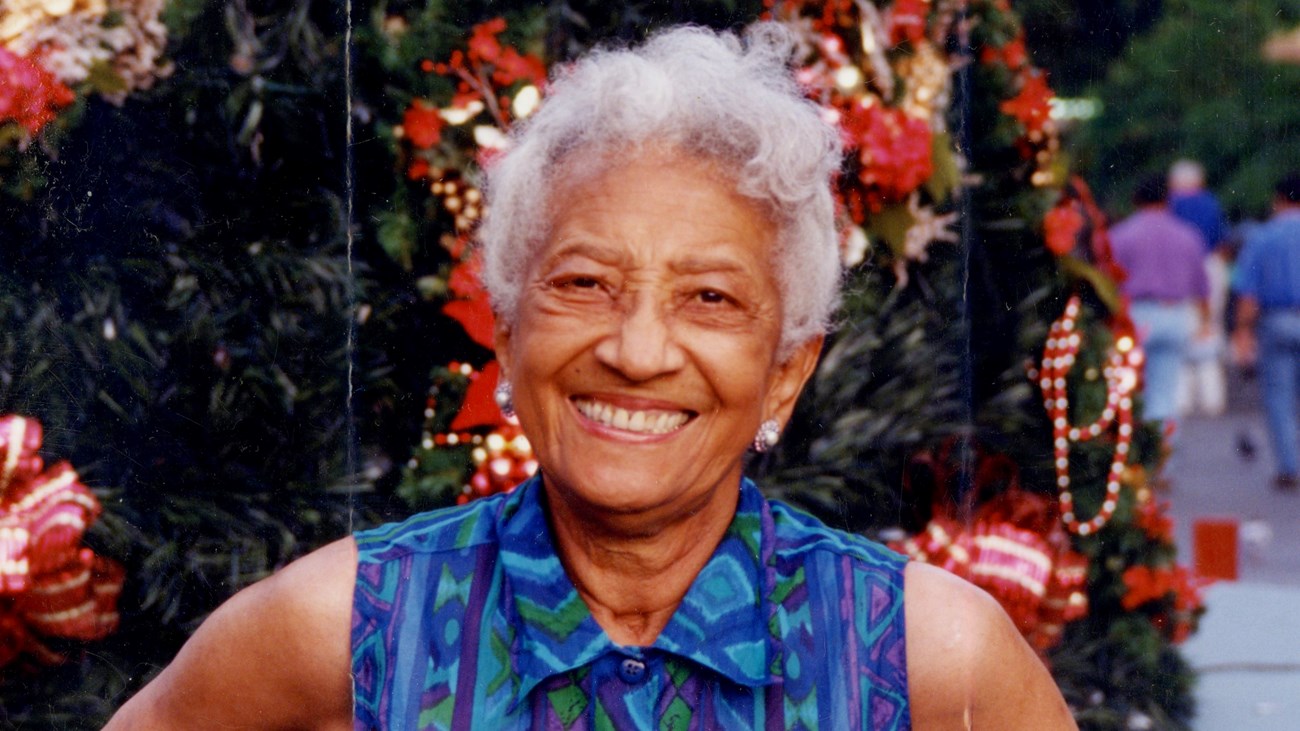 Mahala Ashley Dickerson (1912-2007)
The Alaska Territory's first Black lawyer and first Black homesteader.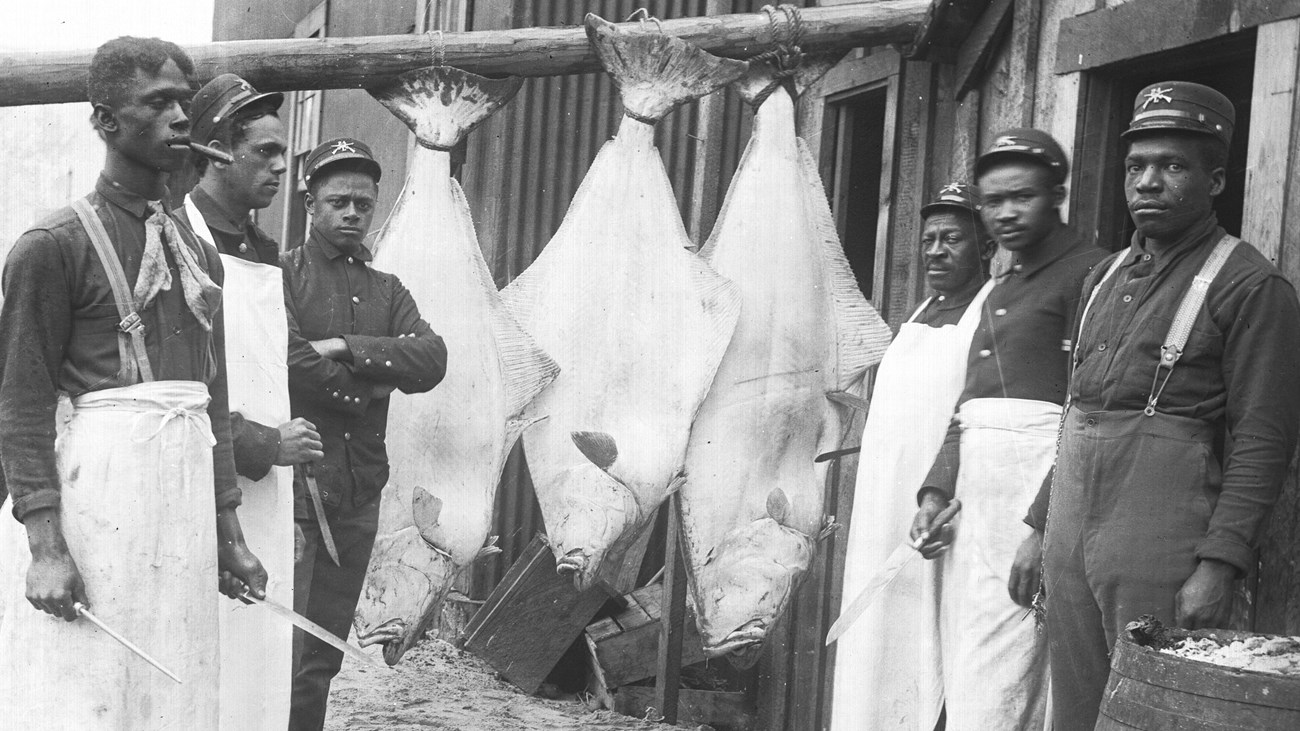 Company L, 24th Infantry
Black soldiers were among the first members of the United States military to arrive in Alaska on the heels of the Klondike Gold Rush.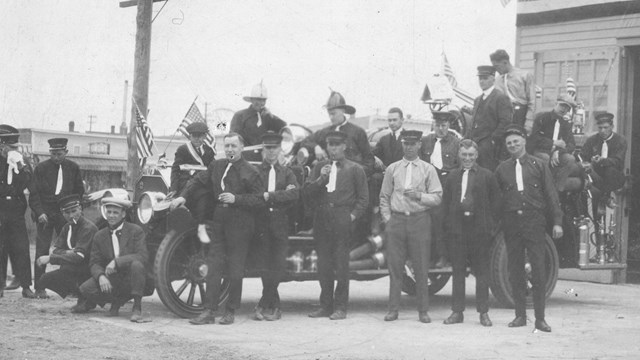 Thomas Stokes Bevers (1889-1944)
Thomas Bevers was active in Anchorage's civic life, volunteering as a firefighter, working as a blacksmith, and founding the Fur Rendezvous.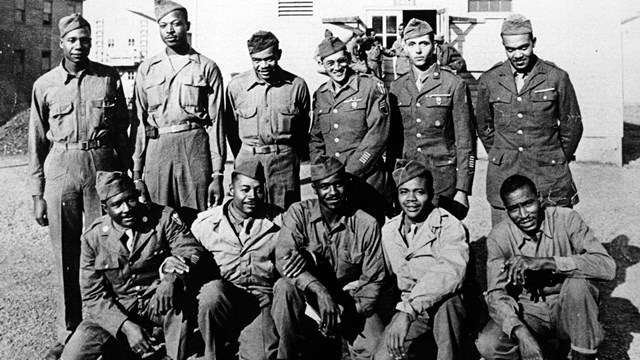 Alaska Highway Engineers (1942)
The troops encountered strenuous conditions, including unreliable supplies of food and necessities, and frequent equipment failures.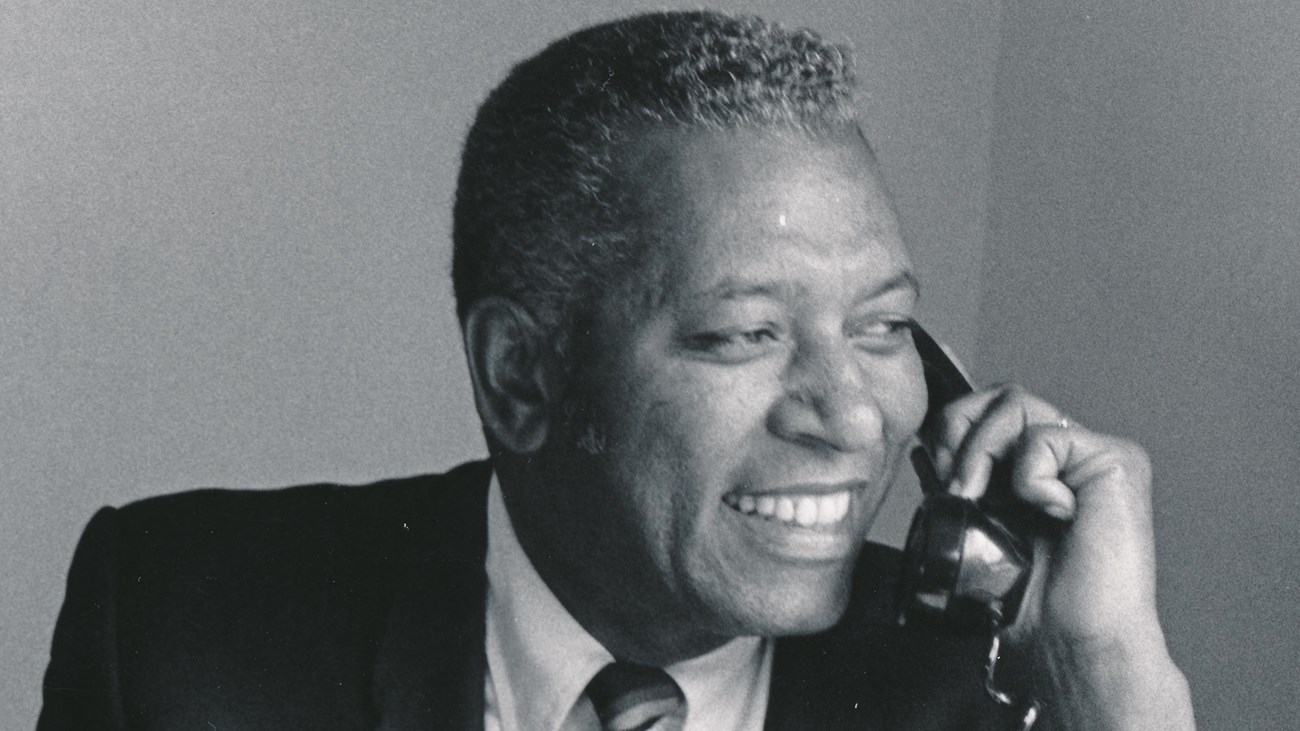 Willard Bowman (1919-1975)
Bowman's work with the Human Rights Commission led him to advocate on behalf of African Americans and Alaska Natives.
Last updated: March 23, 2021