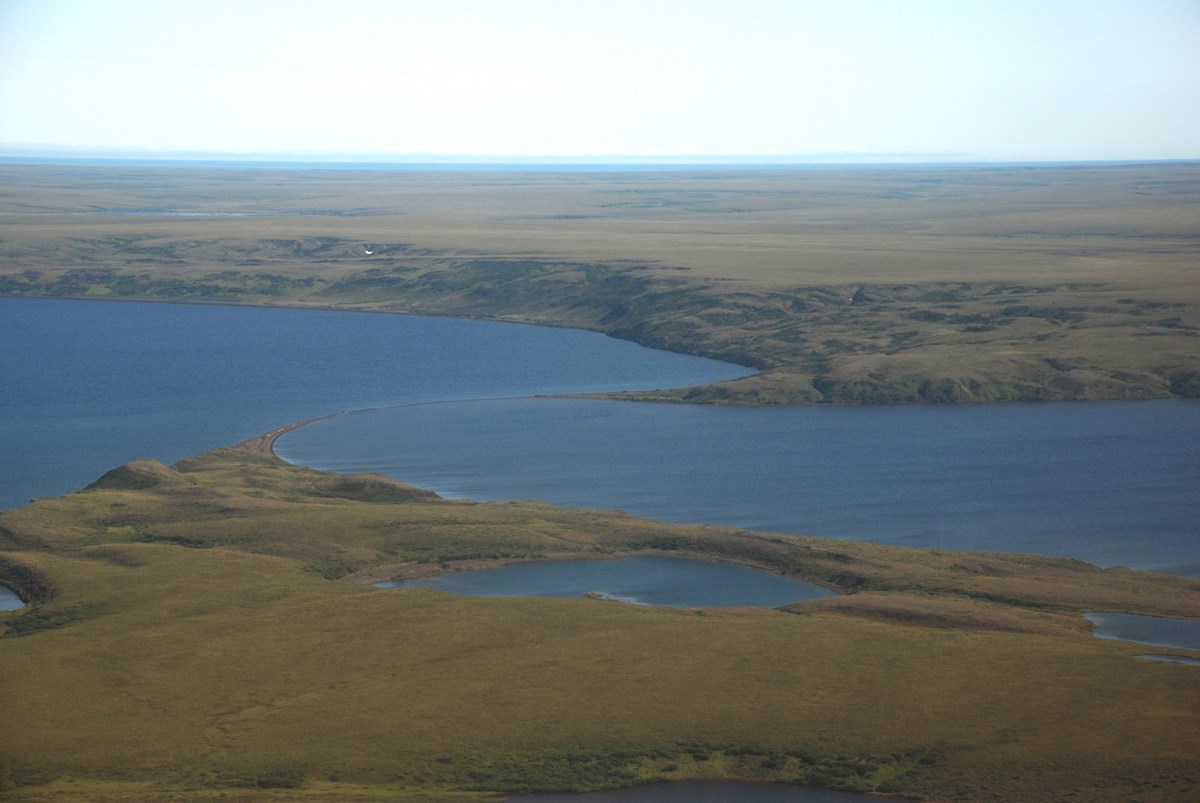 Magma and ice seem like an unlikely pair. Yet when mixed together they create amazing formations.
Maars are shallow craters formed by phreatomagmatic explosions: interactions between magma and groundwater (in our case permafrost). As magma comes into close proximity with permafrost it creates steam, thus, increasing its volume and building pressure until it is released through a violent explosion. This eruption ejects rock, magma, and ash and creates a ring around the crater made of rock fragments and sediment ejected from the earth. Over time, maar craters often fill in with water and become lakes.
The four Espenberg Maars are located near the northern boundary of Bering Land Bridge National Preserve and are unique for their location and size. Not only are they the largest maar lakes in the world, but they are also the most northerly located volcanic features in North America created during the Ice Age. They include Devil Mountain Maar Lakes, Whitefish Maar Lake, and North and South Killeak Maar Lakes. All are oval-shaped except for the Devil Mountain Maar Lakes, which were created by multiple explosions during a complex eruption. The culprit for their unusual large size is the permafrost or permanently frozen ground.