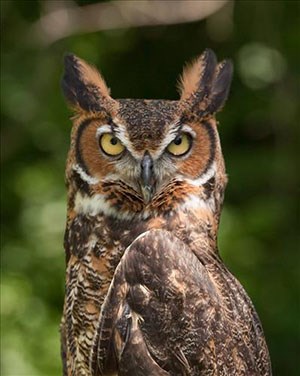 Birds of all shapes and sizes can be found almost anywhere from national parks to your own neighborhood. Spot or listen for them overhead, on the ground, in the water, on rock faces, and atop buildings. Learn more about birds and check for birding events in national park near you.

Test your bird expertise with our Bird Quiz! Answer each question and check if you guessed correctly using the dropdown menus.
Q1: What is the largest bird in national parks?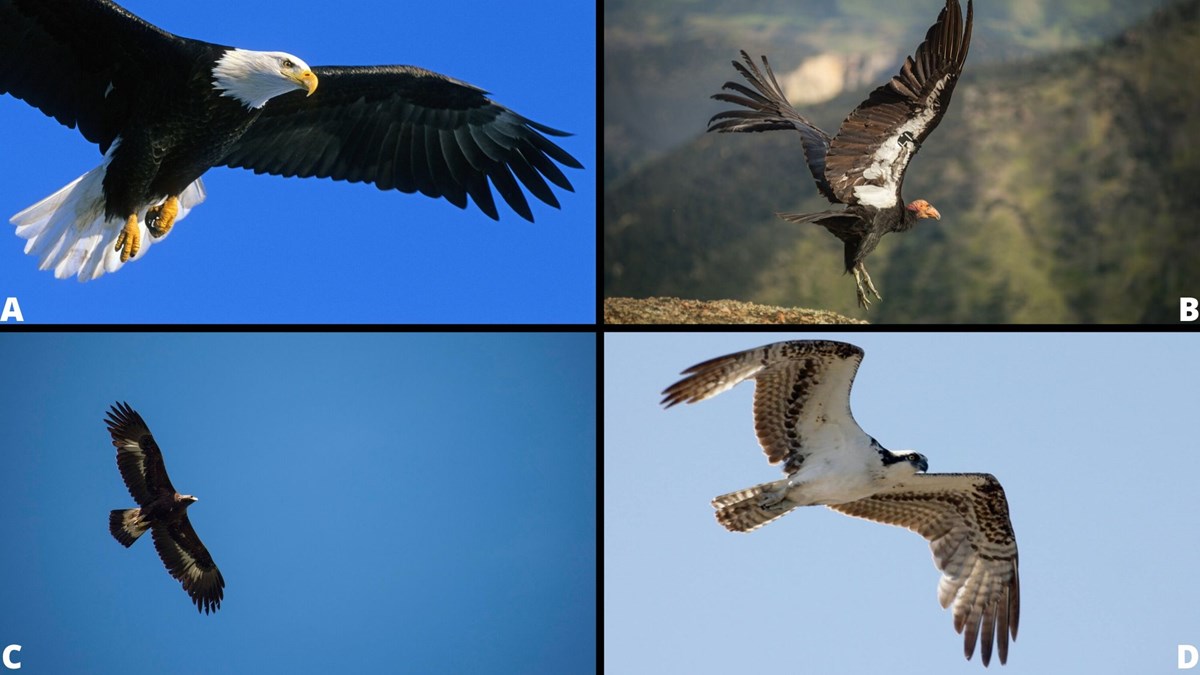 Q2: What bird can fly backwards?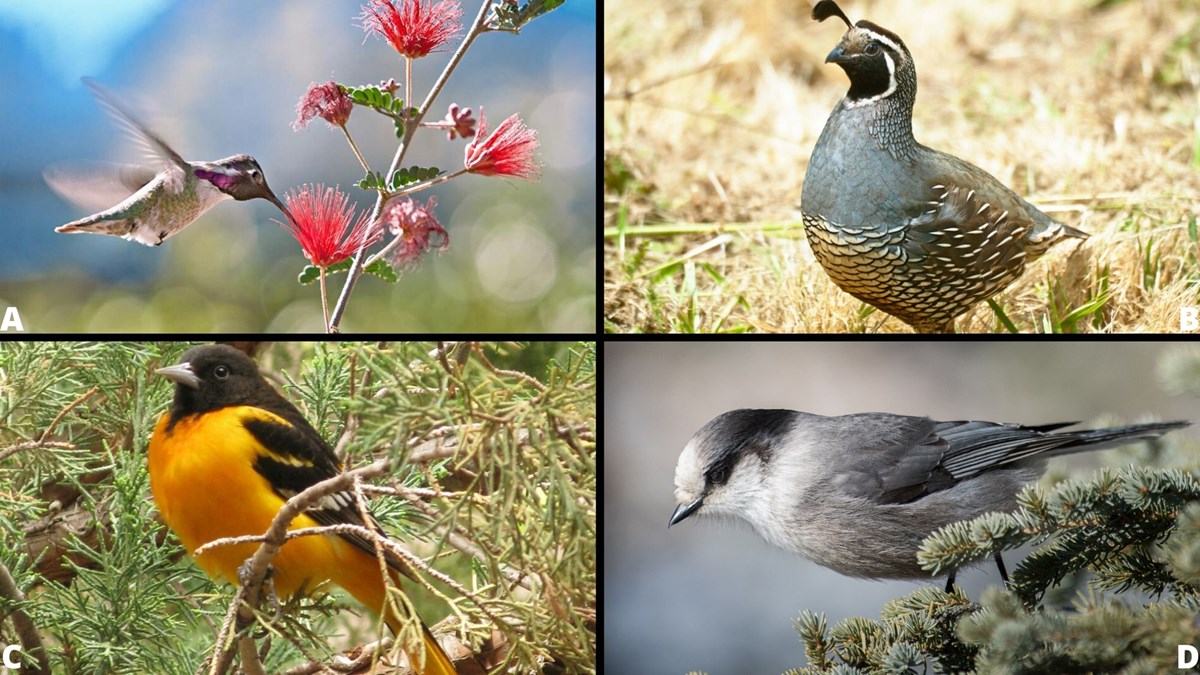 Q3: Which bird makes this sound?
Bird call

Sound recording of one of the birds below.

Date created:

2020-10-14 00:00:00.0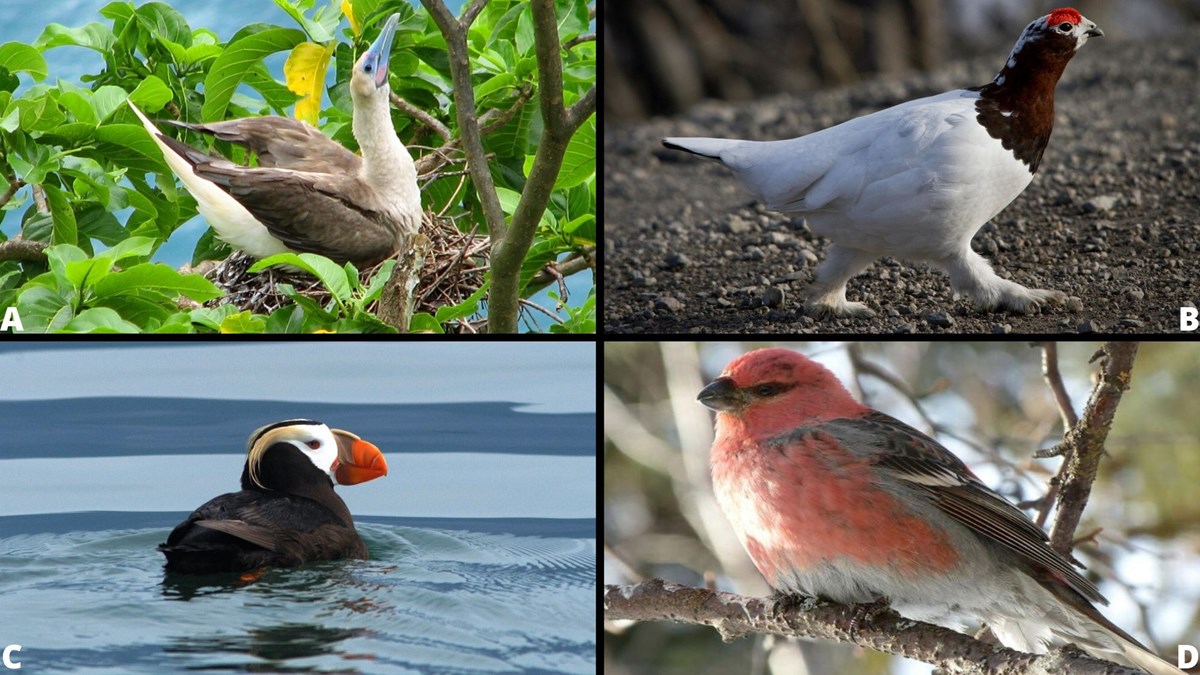 Q4: What is a group of owls called?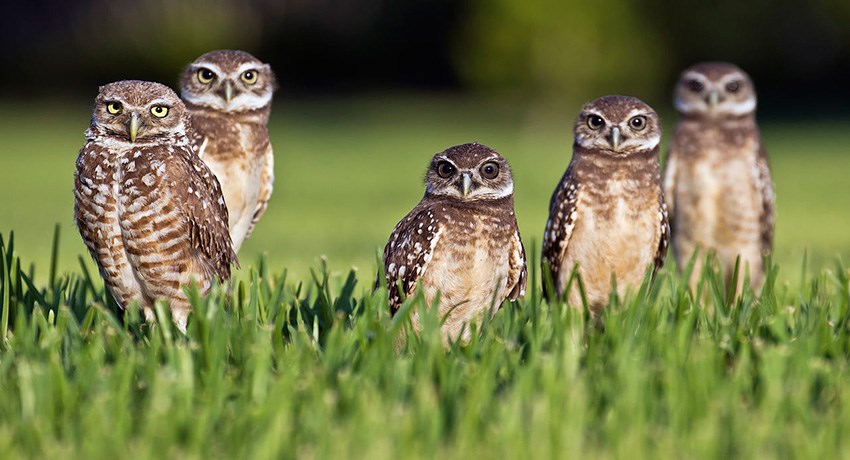 Q5: Which is the fastest bird?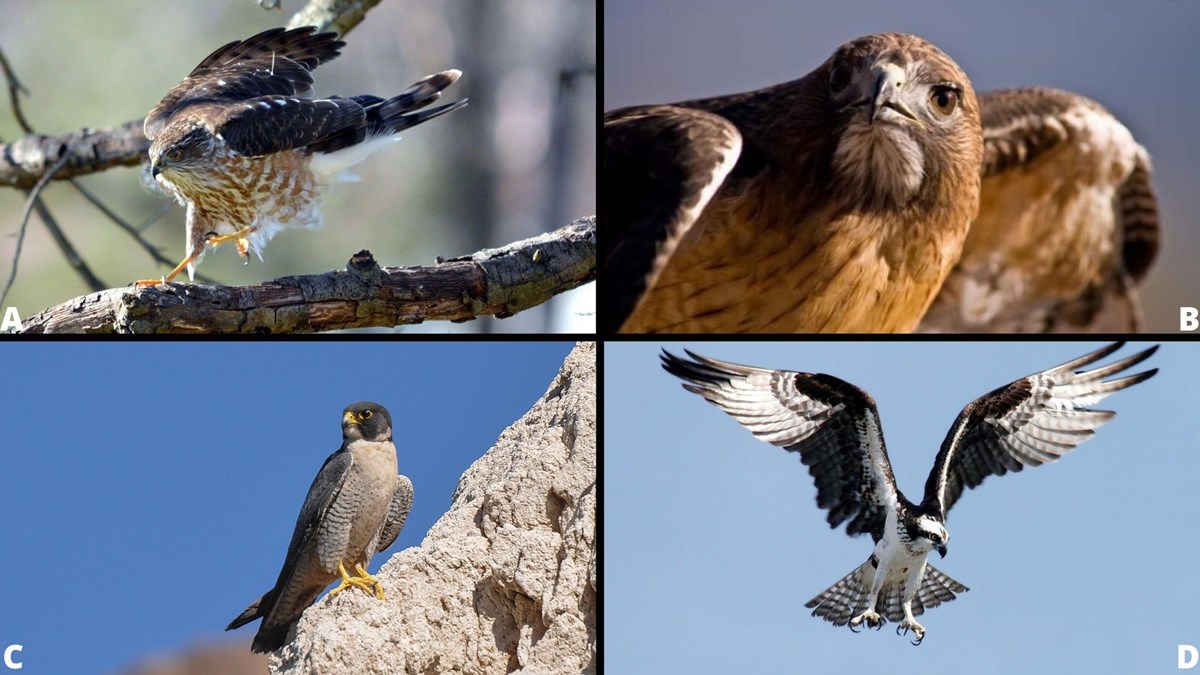 Last updated: January 11, 2021