Prescribed Burn Reduces Exotic Fuels
The Fire Management Office at Big Bend National Park, in conjunction with the park's Science and Resource Management Division, completed a 110-acre prescribed burn April 4-9, 2016.
Landscape Scale Ecological Restoration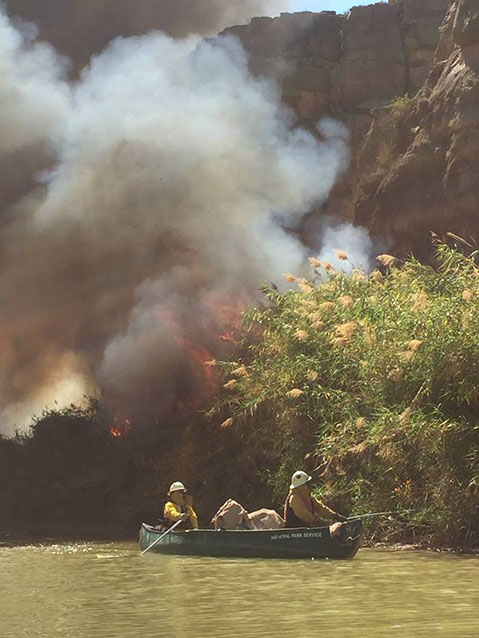 The prescribed fire was conducted to reduce exotic fuels within the river's flood plain, specifically giant river cane. Over the past decades, the exotic species began to dominate riparian areas along the Rio Grande, leading to increased fuels, loss of diversity, and channelization of the river corridor. During times of high water, this channelization has led to increased flooding impacts, damaging park infrastructure such as roadways, trails, and campgrounds. Additionally, the exotic species consumes large amounts of water.
International Cooperation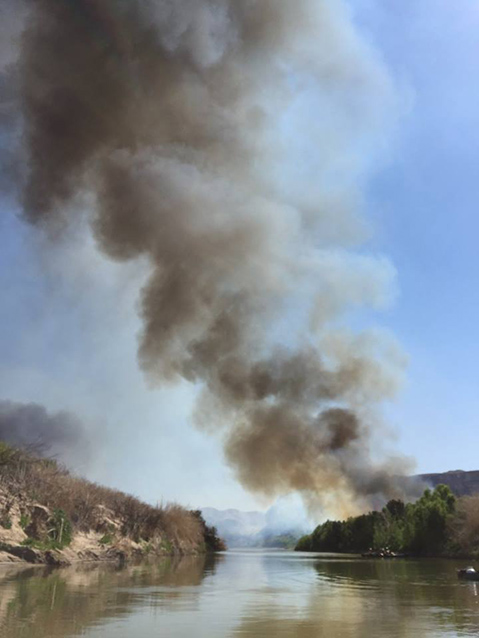 This interagency firefighting effort involved 15 firefighters including five from Big Bend National Park, six Diablos crewmembers from Mexico, one from Texas A&M Forest Service, and two from New Mexico Bureau of Land Management.
Residents of the villages in nearby Chihuahua and Coahuila, Mexico, the international Los Diablos Fire Crew has worked with Big Bend National Park to assist with wildfires, prescribed burns, and other resource management projects since 1991. 
A CONANP representative from Las Maderas del Carmen, Mexico and representatives 
from the World Wildlife Fund also observed the fire operations in order to foster ongoing international coordination and cooperation on this project.
Contact: Ed Waldron, Fire Management Officer, at 432-477-2397.
Last updated: June 8, 2016