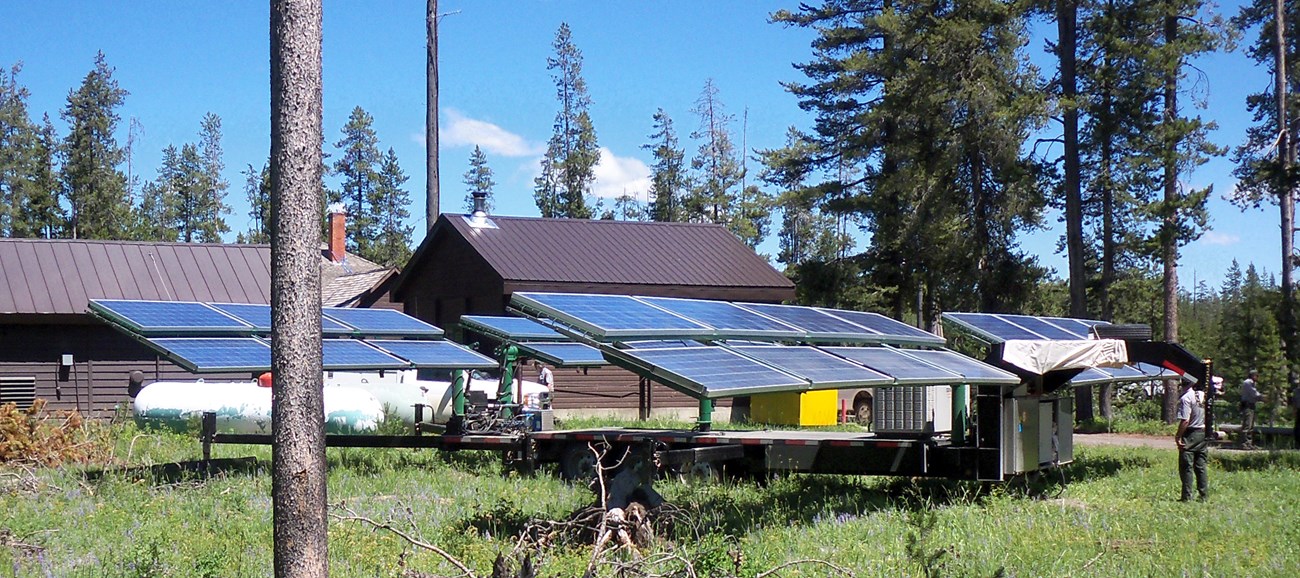 Yellowstone National Park, the world's first national park, prides itself on promoting sound environmental stewardship practices. Due to the parks remote location, severe climate and high elevation, it is a perfect setting for demonstrating latest technologies in renewable energy production.
In a unique partnership between the National Park Service and the Department of Energy, this entire facility is being powered by electricity from the sun. Beginning in July, 2011, this portable unit began to produce over 98% of all electricity demands for the area. Efforts continue to expand these types of renewable energy projects throughout Yellowstone National Park and the National Park Service.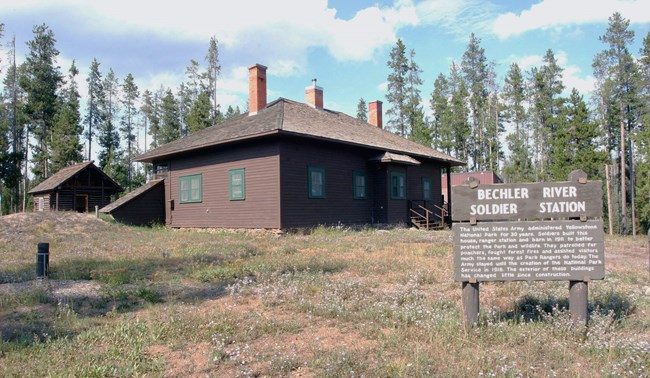 The Unique Challenges at Bechler
Bechler does not operate in the winter months and does not have commercial power. The Bechler Ranger Station and barn form a National Historic Landmark District which contributes to the significance of the Fort Yellowstone NHL in Mammoth Hot Springs. This small development was previously powered by a noisy propane generatorrunning 24-hours a day. This was not only an inefficient use of fossil fuels but also a noise problem in an otherwise quiet and secluded outpost.
First installed in July 2011, the portable solar array produces over 98% of all electricity demands. The electric load at Bechler includes lighting, appliances and equipment for one duplex housing unit (historic Ranger Station), two RVs, a workshop, a small visitor contact station, one dorm style building (with just lighting), and the historic horse barn. Employees still use propane for high-energy tasks such as cooking and heating with a quieter, portable backup generator running approximately one to two hours a day depending on the weather. This creative, multi-use approach to renewable energy has made a significant reduction in fossil fuel use, and air and noise pollution.
The solar trailer needs just three maintenance visits. It is brought to Bechler in June (once roads are passable) and removed in October. Maintenance staff make one additional trip to change the angle of the panels in late August. Frequent trips to maintain generators have been practically eliminated.