Armistice Day Ceremony at Fort Stanwix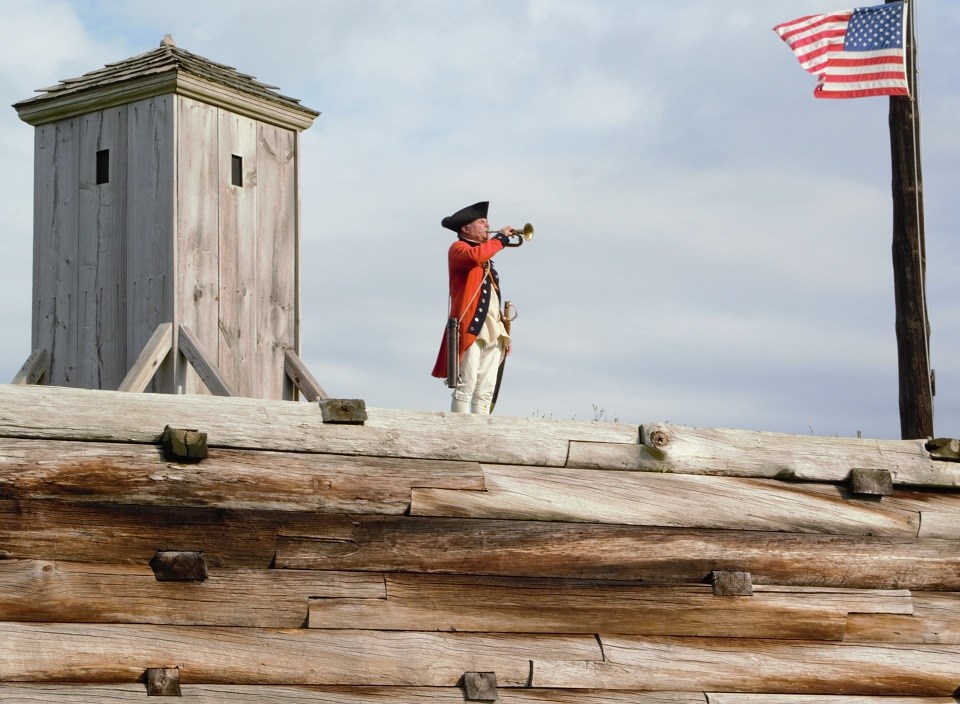 On November 11, a ceremony commemorating the 100
th
anniversary of Armistice Day took place at Fort Stanwix National Monument. Beginning at 10:30 a.m., several speakers presented the history of the end of World War I and the day that we now call "Veterans Day," and read the iconic poem "In Flanders Fields." This lead up to a playing of "Taps" at precisely 11 a.m. on the fort wall. Park volunteer Robert Allers joined buglers and trumpeters from the United States, the United Kingdom, Canada, Australia, New Zealand, and other countries, all commemorating the 100th anniversary of the end of the First World War. Locations included WWI monuments, memorials, public squares, churches, and Veterans Day and Remembrance Day ceremonies.
Allers, a longtime volunteer, also read a journal entry from an ancestor who witnessed the original Armistice Day proceedings before playing "Taps" on an 19th Century trench bugle. "If you think about it, we're actually honoring four centuries of veterans," said Allers, "I'm playing a 19th Century bugle, at an 18th Century fort in 2018, on the 100th anniversary of the end of WWI. It's an honor to be a part of something that big."
Over the course of WWI, nearly 100 soldiers from Oneida County were killed or died while in service. A discussion on the history of these men took place shortly after the ceremony. This special ceremony was sponsored by Taps for Veterans and 100 Nights of Taps Gettysburg and the Rome Historical Society - Friends of the Fort.
On the 11th hour, of the 11th month, of 2018, Fort Stanwix National Monument joined the world in commemorating the 100th anniversary of the end of World War I.

Duration:

2 minutes, 36 seconds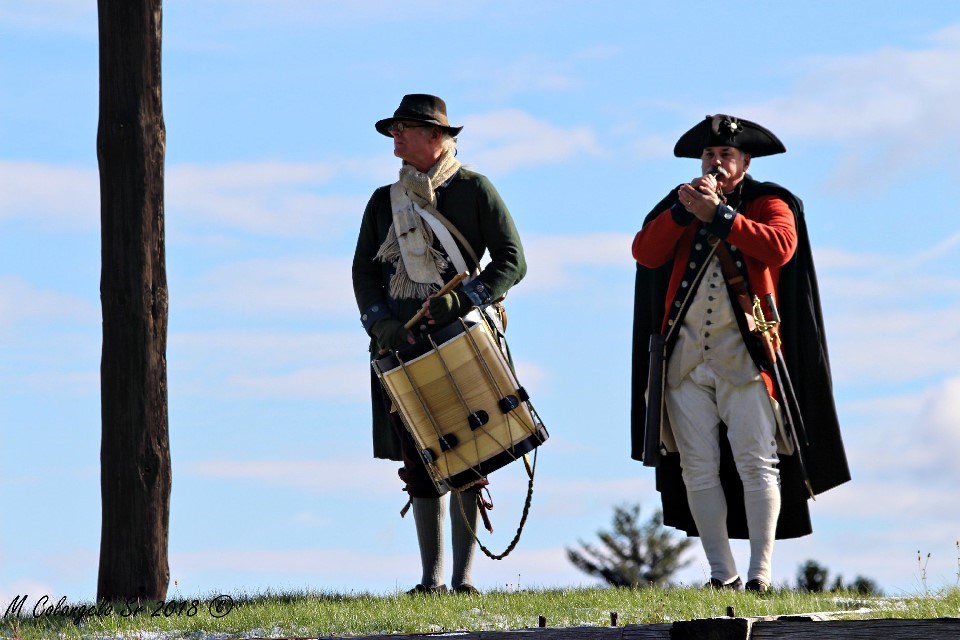 Last updated: December 11, 2018