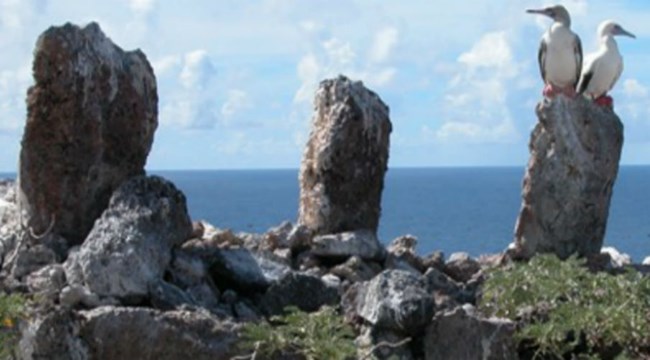 Nihoa and Mokumanamana (Necker) Islands are part of the northwestern Hawaiian island chain. Both contain archeological remains such as terraces; platforms; and large, upright stones. While the islands were referenced in Hawaiian mo'olelo (stories and oral traditions), the first European sailors and explorers saw physically-abandoned sites with unknown meaning. This led to the nickname the "Mystery Islands" (Kikiloi, 121). Today, archeological studies and oral histories
have shone a light on the islands' significance to people of the past.
In 1857, King Kamehameha IV annexed Nihoa and Mokumanumanu into the Hawaiian kingdom. Twenty-eight years later, his daughter Princess (later Queen) Liliuokalani and 200 others took an exploratory visit to Nihoa. The Queen brought back a carved basalt bowl that she collected on the island. This bowl was one of many reminders of the people living on Nihoa centuries before, yet little else of the islands' histories was known at that time.