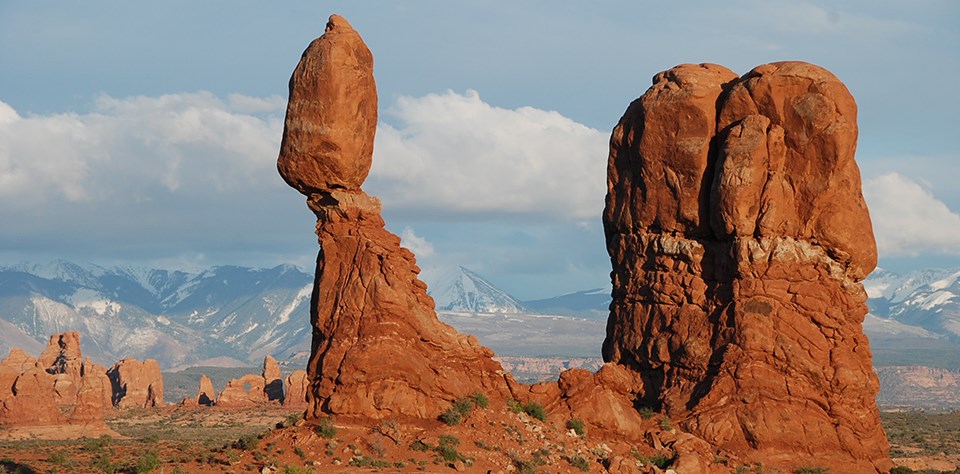 Dr. Richard Stoffle of the University of Arizona visited Arches National Park in August 2017 to present the results of a multi-year study on tribal connections to the park. Through the Cooperative Ecosystem Studies Units network, National Park Service Cultural Resource Program staff and the University of Arizona's Bureau of Applied Research in Anthropology (BARA) entered into a cooperative agreement in 2014 to develop an Ethnographic Overview and Assessment (EOA) for the park.
The team from BARA invited participants from five tribal groups traditionally associated with the Moab area to come to Arches. The tribes informed the team on the meanings and importance of resources such as plants, animals, and geologic and archeological features, as well as the park's overall landscape.
While each tribe described different connections to sites and features in the park, they all agreed that Arches is a very powerful place. The tribes had many similar interpretations about the area. What is now Arches National Park was a ceremonial area for people who lived and farmed in the Moab valley. Moab is the only major crossing of the Colorado River for hundreds of miles, so this area saw extensive travel and trade, making it an important cultural feature for all tribes on a regional scale.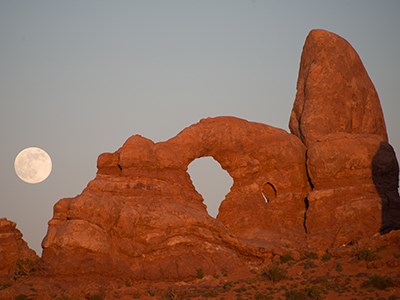 Features of note inside the park include arches and rock spires. Tribes described arches as portals in space and time that play an important role in ongoing tribal religious practices. Rock spires are sentient beings who continue to provide help or resources to people. In addition, there are many plants, pigments, and minerals in the park that tribes use for traditional purposes.
Tribal members describe the La Sal Mountains as a dwelling place for spirits and sacred beings. Having unobstructed views of the mountains from places where rituals were performed, such as arches, was identified as extremely important. This is a primary reason why Arches is so highly valued by indigenous people as a powerful and sacred place.
Results of the EOA provide staff and management with a baseline assessment of the tribes' connections to the park. This information can inform management decisions and will also be incorporated into articles, exhibits, and programs for visitor education.
These tribes participated in the EOA:
Pueblo of Zuni (or A:shiwi),
the Hopi Tribe,
the Southern Ute Indian Tribe,
Ute Indian Tribe-Uintah and Ouray,
the Paiute Indian Tribe of Utah, and
the Kaibab Band of Paiute Indians.