Mining Legacy in National Parks of Alaska
By Lynn Griffiths and Russell Kucinski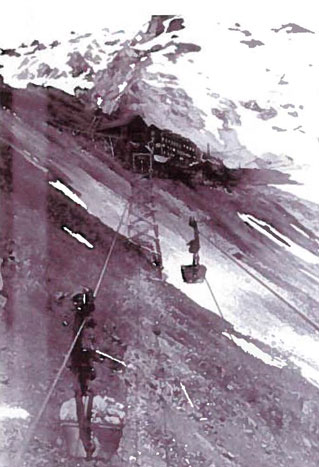 With the passage of ANILCA, over 4,000 administratively active mining claims came under the jurisdiction of the National Park Service in Alaska. There were reportedly 35 active mining operations in Denali National Park and Preserve alone when a court ordered injunction ceased most activity in 1985. The number of mining claims in Alaska park units has since decreased to about 600, most of which are patented claims (private lands).

Mining has left many mine sites; some with a rich cultural history and some with disturbed lands and hazardous conditions (Figure 1). Mining claims brought under NPS jurisdiction are subject to prior existing rights determinations. Geologists are tasked with mapping and sampling the mining claims and running economic analyses to determine if the claims were economically viable at the time of creation of the park unit and continuously thereafter. H the mining claims do not meet the criteria, they are subject to "Null and Void" decisions. There are two basic types of mining claims, placer and lode.

Placer mining claims are those that are staked for the purpose of mining unconsolidated sediments to recover precious metals (Figure 2). Recent mining has occurred in nine parks in Alaska, and hundreds of acres of land have been mined. The majority of recent placer gold mining activity has occurred in the Kantishna area of Denali (Figure 3). Prospectors also staked lode mining claims for metals such as silver and copper. A lode deposit is a mineral deposit in solid rock. The Nabesna gold mine, Silver Star silver mine and Kennecott copper mine, all located within Wrangell-St. Elias are examples of this type of deposit.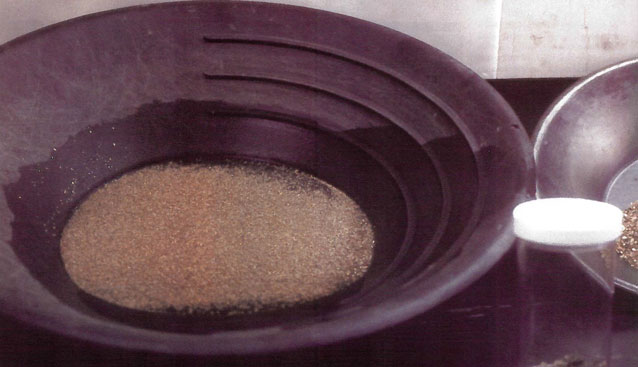 Mining in a park is regulated by the NPS under the Mining in the Parks Act of 1978 and associated regulations. Any mining or mineral extraction related activity in a park requires approval of a Plan of Operations, which includes an analysis of environmen­ tal impacts.Although mining is regulated by the NPS under the Mining in the Parks Act, the Alaska Mineral Resource Assessment Program (AMRAP), which was mandated by ANILCA, assesses minerals in the entire state, including national park units. The AMRAP program, headed by the U.S. Geological Survey, helps identify strategic and necessary mineral deposits for nation­ al security and the overall economic health of the United States.

Associated with mining is the need for access to the mining site. Some mines were accessed during the winter when route conditions were adequate for travel by heavy equipment. Others were accessed by air­ plane, including shipping supplies and fuel to the site by air. An all-season road was constructed across Cape Krusenstern National Monument for the Red Dog Mine, which is a major world source for lead and zinc concentrates.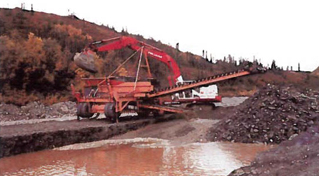 Alaska's history of mining has left some NPS areas in disarray, with tailings piles, disturbed un-vegetated areas, abandoned equipment and hazardous substances, such as barrels of diesel fuel. The NPS is currently conducting site clean-up and land restoration on several streams includ­ ing Eureka Creek,  Caribou Creek and Glen Creek, located in Denali National Park and Preserve.
Even though mining claims and mining in Alaska parks has all but disappeared, a rich mining history has been left in places such as the Kennecott mill and mines in Wrangell-St. Elias, and the mines in the Kantishna area of Denali.
Interpretation of these and other historic mining sites enables park visitors to better understand mining's effects on Alaska.
Last updated: October 23, 2021