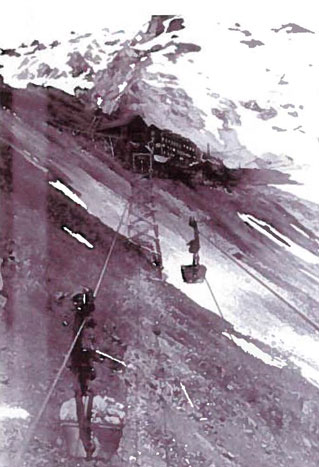 With the passage of ANILCA, over 4,000 administratively active mining claims came under the jurisdiction of the National Park Service in Alaska. There were reportedly 35 active mining operations in Denali National Park and Preserve alone when a court ordered injunction ceased most activity in 1985. The number of mining claims in Alaska park units has since decreased to about 600, most of which are patented claims (private lands).

Mining has left many mine sites; some with a rich cultural history and some with disturbed lands and hazardous conditions (Figure 1). Mining claims brought under NPS jurisdiction are subject to prior existing rights determinations. Geologists are tasked with mapping and sampling the mining claims and running economic analyses to determine if the claims were economically viable at the time of creation of the park unit and continuously thereafter. H the mining claims do not meet the criteria, they are subject to "Null and Void" decisions. There are two basic types of mining claims, placer and lode.

Placer mining claims are those that are staked for the purpose of mining unconsolidated sediments to recover precious metals (Figure 2). Recent mining has occurred in nine parks in Alaska, and hundreds of acres of land have been mined. The majority of recent placer gold mining activity has occurred in the Kantishna area of Denali (Figure 3). Prospectors also staked lode mining claims for metals such as silver and copper. A lode deposit is a mineral deposit in solid rock. The Nabesna gold mine, Silver Star silver mine and Kennecott copper mine, all located within Wrangell-St. Elias are examples of this type of deposit.