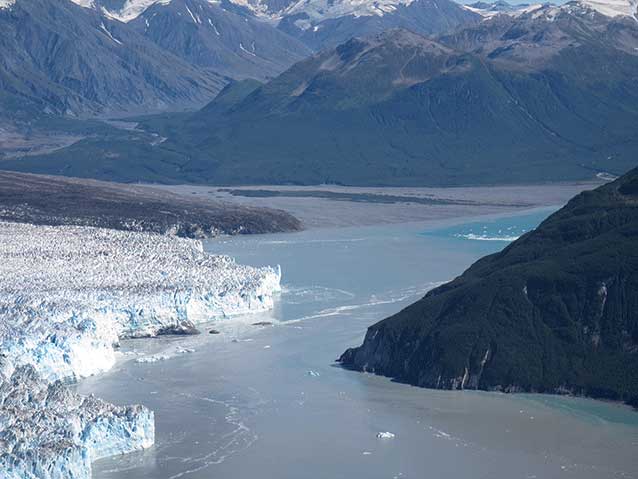 Beginning in 2004, the earnings were used to support the Coastal Marine Grant Program for small marine projects (about $10,000 each) that didn't fit the requirements of other funding opportunities available to parks. Since only the earnings were being spent, these investment accounts weathered the Great Recession without losing value over the long-term; however, annual distributions declined for several years. Beginning in 2006, the Ocean Alaska Science and Learning Center (OASLC), an NPS entity devoted to the facilitation and communication of ocean science in Alaska's national parks, supplemented funding to the annual grant. The combined result was $928,000 awarded to 103 projects across 10 Alaska park units and involving 24 different partners. In 2014, a decision was made to expend the balance of funds (around $3.3 million) on worthy projects that address some of the many marine issues facing Alaska's national parks. This article highlights a small sample from ten years of small Coastal Marine Grants (2004-2013). A complete list is also included to highlight the broad spectrum of successful projects. Projects funded in 2014 are detailed in the following articles found throughout this issue of Alaska Park Science:
Promoting spill preparedness in the western Arctic parks with the community integrated coastal response project
Understanding the ecology of Arctic coastal lagoons through fisheries research and monitoring
Feathered ambassadors of Arctic coastal parks
The core of the matter: adventures in coastal geology at Kenai Fjords National Park
Changing Tides project
Whales, seals and vessels: Investigating the acoustic ecology of underwater Glacier Bay
Removing marine debris from Alaskan coastal parks with numerous partners
Harbor Seals in Glacier Bay and Kenai Fjords National Parks
With large soulful eyes and furry bodies juxtaposed on cold blue icebergs, harbor seals (Phoca vitulina) are one of the most abundant and most photographed marine mammals in the Gulf of Alaska. Large, seasonal aggregations of harbor seals are found in tidewater glacial fjords in Glacier Bay, Kenai Fjords, and Wrangell-St. Elias national parks (Figure 2). Such fjords are popular destinations for tour boats and cruise ships, and visitors love seeing harbor seals. But climate change and other factors affect glacial activity, including the icebergs that some seals use to haul out. Declines in the number of harbor seals have been documented in Glacier Bay and Kenai Fjords national parks (Mathews and Pendleton 2006; Womble et al. 2010; Hoover-Miller et al. 2011); however, the reasons for the declines remain elusive.