Swan Song: Introduction to Volume 14, Issue 2 of Alaska Park Science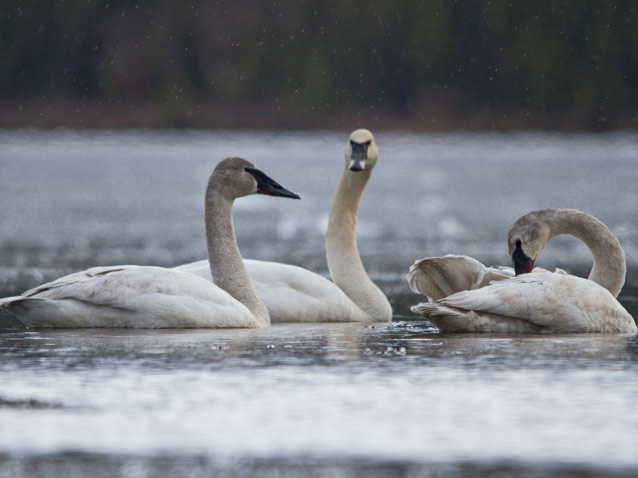 Download this issue in a print-friendly format | Return to this issue's table of contents


We're focusing this issue of Alaska Park Science (APS) on birds: their natural history, local and traditional knowledge, field studies, and scientific research in Alaska's national parks.
Twice a year, Alaska Park Science publishes information from all pertinent disciplines of science, scholarship, and related humanities. Several previous issues have focused on subjects suggested by our readers, so it's only natural that we should include an issue devoted to birds. After all, people have been observing wild birds, and harvesting birds and bird eggs for food, utilitarian, and cultural purposes for much longer than anyone could write about it.
Birders like John James Audubon and Roger Tory Peterson were leaders in the American conservation movement, and I'm probably not the only APS reader whose interests in nature, science, and conservation were sparked by their interactions with wild birds as a child.

In this issue:
Carol McIntyre and Laura Phillips discuss migratory birds and biology.

Davyd Betchkal et al. describe new approaches for recording and identifying bird vocalizations and using sound data for population monitoring.

Mary Beth Moss and Tania Lewis explain the cultural importance of gull egg harvests in Alaska.

Rachel Mason and Eileen Devinney, Don Callaway, and Carrisa Turner and Dennis Bailey demonstrate how citizen scientists have made important ornithological contributions for a very long time, and still do. 

John Dennis describes the pre-ANILCA, or Alaska National Interest Lands Conservation Act, days of park science in Alaska from personal experience. 

My apologies for the double entendre—Swan Song—as the title of this introduction, but I couldn't resist. The very first issue of APS was almost complete when my family arrived in Alaska in 2002.
With publication of this 29th issue; my tenure at the helm of APS has come to an end. I retired from the National Park Service (NPS) last summer (July 2015) and have moved on to new challenges. APS will of course continue to publish more issues about science in Alaska's national parks, with my colleague and friend Dr. Lois Dalle-Molle serving as the new NPS point of contact for publishing with Alaska Geographic.

Producing APS has been an exciting, educational, and personally rewarding journey. Creating new issues has involved working with authors, editors, designers, photographers, artists, supporters, webmasters, publishers, and distributors of printed and digital editions; while continuously incorporating insightful suggestions from board members, readers, reviewers, and critics. I think that it's fair to say that every new issue has been a learning process for us, always by choice but sometimes also by necessity—such as when we went paperless in 2015, to keep pace with evolving technologies, reading habits, accessibility standards, and escalating printing and mailing costs.
The most rewarding aspect for me has been the opportunity to explore and share the amazing wealth of scientific and scholarly activities underway in Alaska.

A few months ago, I was also invited to write a chapter on national parks for a new book about southwestern Alaska. I was delighted to discover that much of the information that I needed for my chapter was readily available in the archives of APS articles and images.
We hope that our efforts to produce Alaska Park Science have also been rewarding for our readers and that you continue to make good use of new issues as they continue to be produced, new formats for portable reading devices, and new digital distribution channels. May your own explorations always lead to exciting discoveries and new questions.
Series: Alaska Park Science - Volume 14 Issue 2: Birds of Alaska's National Parks