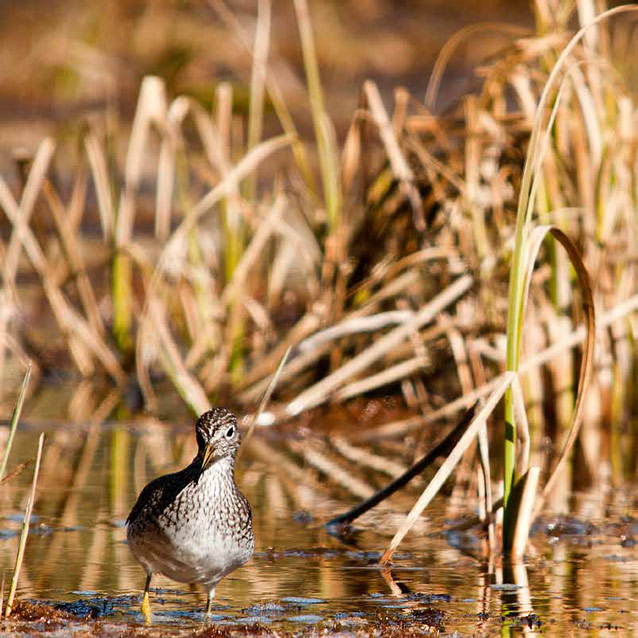 Interested in getting involved in bird-related projects and activities near you? There are some great opportunities out there to participate in annual events and long-term citizen science monitoring activities. Whether you are a skilled birder or just beginning, here are some great resources to get involved!
The Great Backyard Bird Count and FeederWatch
The Great Backyard Bird Count (GBBC), organized by the Cornell Lab of Ornithology and the Audubon Society, is a great way to bird from the comfort of home and contribute to a long-term data set. Held annually, the count helps form a snapshot of bird populations all across the globe. Participation is as easy as counting and identifying birds in your backyard for at least fifteen minutes on one or more days within the count dates. This study has helped scientists identify the distribution of snowy owl (Bubo scandiaca) populations during the 2015 polar vortex and various other population dynamics using crowdsourcing techniques. The next GBBC will take place from February 12 to 15, 2016. For more information and to register, visit gbbc.birdcount.org.

For those interested in recording and submitting species lists and numbers of the birds they see at their feeders throughout the winter (November to early April), check out Project FeederWatch. Data gathered through Project FeederWatch provides information on the long-term trends in abundance and distribution of birds throughout North America. Participants are asked to identify, count, and record the bird species they see at their feeder during a two-day window that the participant chooses. Participants can choose multiple two-day schedules in which to record their observations throughout the winter.
International Migratory Bird Day
Celebrate bird migration each spring during International Migratory Bird Day (IMBD), a project of Environment for the Americas. Although officially recognized as the second Saturday in May in the United States and Canada, Migratory Bird Day activities happen at different times throughout the spring.