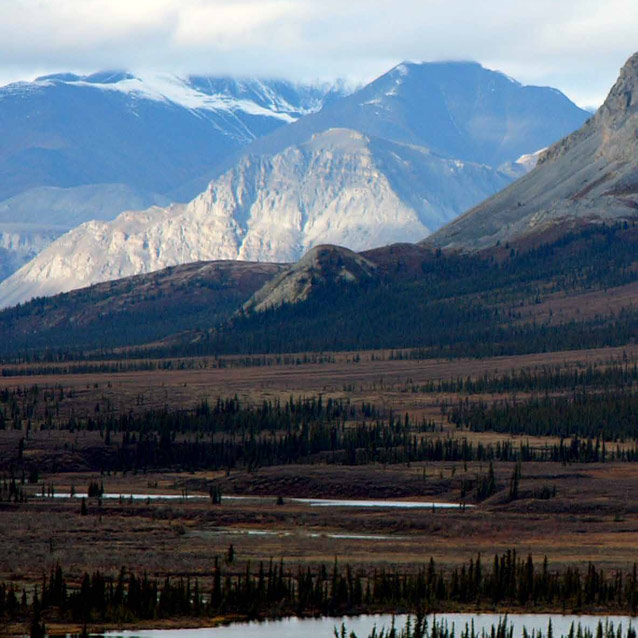 Simon Paneak, a Nunamiut hunter, spent most of his adult life living in Anaktuvuk Pass in the Brooks Range. Simon was a fountain of traditional ecological knowledge, as were other adults within his community. However, Simon spoke, read, and wrote English, which facilitated his long collegial relationships with a variety of researchers interested in Arctic cultural and biological ecosystems.
This article presents a brief overview of some of these research relationships but focuses on Simon's work with Laurence Irving and their collaborative and long-term research agenda concerning the birds of Anaktuvuk Pass. "The Eskimo word Nunamiut, in fact, means "land people" (nuna = land; miut = people) or more particularly, inland people thus distinguishing them from other Eskimo tribes, the great majority of whom dwell on seashores" (Campbell 1998).
Nunamiut territory was approximately 66,000 square miles lying north of the tree line along the northernmost flanks of the Brooks Range extending less frequently into the Arctic slope. Before the middle of the nineteenth century the Nunamiut population was estimated to be 1,000-1,500 individuals sparsely distributed across their territory in 20 bands.