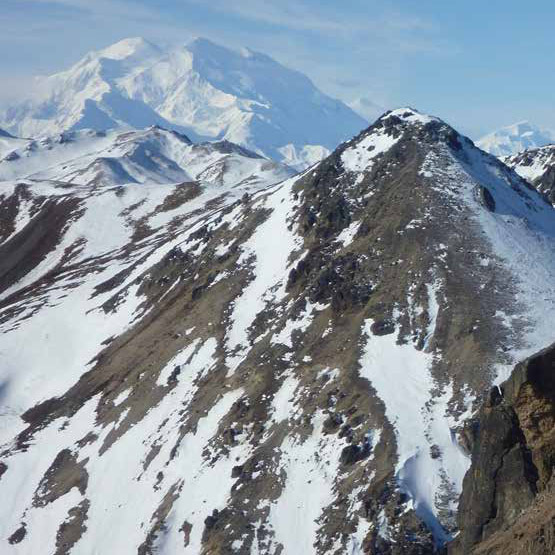 Golden eagles (Aquila chrysaetos) that nest and are raised in Denali National Park and Preserve, Alaska, (Denali) are among some of the most traveled individuals of this species in the world. Within just six weeks of fledging (leaving their nest), some of Denali's juvenile eagles fly over 4,000 miles to spend the winter in central Mexico. Here they are in the company of other migratory golden eagles from interior and northern Alaska and northwest Canada. In spring, these eagles fly back to Alaska with some spending their first independent summer ranging hundreds of miles in search of food across Alaska's North Slope (McIntyre et al. 2008). Come autumn, they leave Alaska and fly south to their wintering grounds.

If a golden eagle raised in Denali lives to age 20 and repeats similar migrations, showing some fidelity to both its natal range in interior and northern Alaska and its winter range in central Mexico, it will travel over 250,000 miles in its life. Over the nearly 30 years that I have studied golden eagles in Denali there have been noticeable changes in the landscapes used by these eagles both in Denali and across their vast year-round range (from Alaska's North Slope to central Mexico). These changes create new challenges, and perhaps new opportunities, for conserving Denali's migratory golden eagles.
Golden eagles have soared over Denali for thousands of years, but recently we started to have concerns over their future in a rapidly changing world (McIntyre et al. 2002; McIntyre et al. 2006). Present and future generations of Denali's golden eagles face many new challenges to their survival. Understanding what factors affect their population persistence becomes more urgent as the spread of human-activities across western North America is transforming the landscapes used by these eagles.