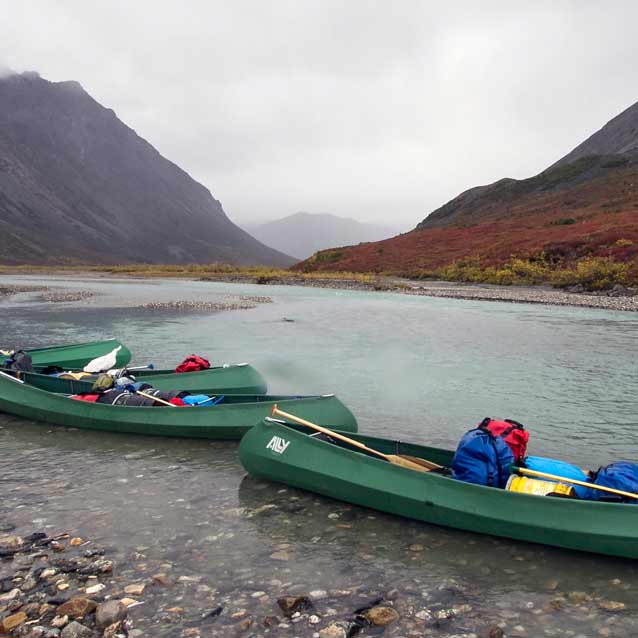 "Look, a fox!" a student announces. Instantly, ten pairs of binoculars rise, scanning the ground below. We are standing on a pingo, a 15-minute walk through scattered willows from the Noatak River. The animal is approximately 100 yards (91.4 meters) away and has not yet noticed us. "It's not a fox. It's a wolf pup!" another student concludes. Our lesson on permafrost features has been pleasantly interrupted.

Over the course of the next hour, eight students and two instructors observe a pack of wolves with dedicated attention. The wolves do the teaching. Our students all capture the moment that evening in their field journals. As one student describes it:


We froze, to hear the sounding of the wolves, who were obviously watching us, from who knows where. Normally, one only hears about the howl of the wolf. But we were hearing much different words. The wolves were barking and then would let a howl off. But it was amazing to me to hear the barking! It made me wonder: what other types of communication do wolves have? Also it made me wonder: how many wolves have surrounded us at this moment? (S. Lewis, unpublished field journal, 2012).


We counted seven wolves in the end, some of which we saw, and others we only heard. During that hour everyone was keenly observant of the moment. And the intensity with which we observed the wolves was reciprocal:


Finally we saw an adult wolf making its way toward us from the direction of the calls. I was expecting it to go toward the pups, but it kept trotting toward us. Then, all of the sudden, way to our left it stood in an opening and slowly made its way closer yet, totally focused on us, and maybe within 50 yards. Even without binoculars it was easy to see the curiosity with which it moved forth. (S. Lewis, unpublished field journal, 2012)