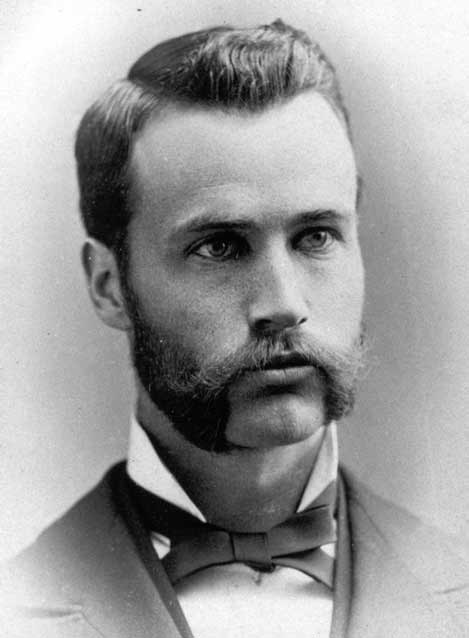 During the late 1870s and early 1880s, the U.S. Signal Service became the leading federal agency responsible for compiling meteorological data in Alaska. General William B. Hazen, chief signal officer, collaborated with Spencer F. Baird, assistant secretary of the Smithsonian Institution, in selecting young naturalists to gather data at meteorological-natural history stations. Stations were established at St. Michael, Unalaska, and Nushagak. Perhaps the most accomplished Signal Service agent was Edward Nelson, who was stationed at St. Michael between 1877 and 1881 (Unrau 1992).

On March 2, 1881, Baird wrote to David Starr Jordan, a professor at Indiana University, telling him of a great opportunity for "some earnest student of natural history to acquire distinction," by documenting a "vast region now unknown," to the wider world. Baird was "anxious to find a first-rate man to go as signal observer to Bristol Bay, in Alaska . . . the best locality for zoological discovery in North America . . . The ethnological field is also one of wonderful richness, furnishing an opportunity for important discoveries & collections of all kinds can be made in vast amounts." (Baird 1881).

The duties assigned to the observer at Nushagak were stated in a letter of March 22, 1884, by Baird to James W. Johnson, the second observer at that post. "Your primary duty at the station will be to make twice-daily observations in regard to the thermometer, barometer, rain gauge and next to that, to make collections of specimens of natural history and ethnology for the National Museum." The observer was also authorized to make purchases of trading stock from John Clark at the Alaska Commercial Company post, such as tea, sugar, pilot bread, and tobacco to barter with Natives for various artifacts and services such as guiding and paddling baidarkas on collecting trips (Baird 1884).