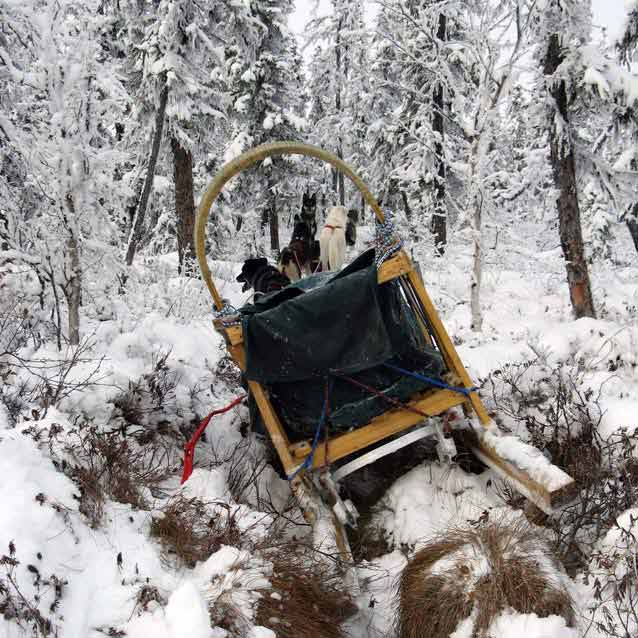 Living a subsistence lifestyle in the remote Lake Minchumina area northwest of Denali National Park and Preserve (Denali Park) since our birth in 1959 has given my twin sister Miki and me decades to observe environmental changes. As we ramble about gathering berries, fish, furs, game, firewood, and other wild supplies (as allowed under rural Alaska subsistence rights affirmed by Congress in the Alaska National Interest Lands Conservation Act), we can't help but notice many changes. But how much is truly climate change?
In November of 2010, an unprecedented rain storm flooded the frozen, snowy lake. Was that climate change? Maybe, maybe not—but when bizarre November rains hit us again for two of the following three years, it was easy to think so.
For most of the 1990s, extreme winter snowfalls made dog team travel so tough that we shortened our trapline and caught less fur. We were sure it was climate change and we'd be wading through snow forever.
Then in the first decade of the 2000s, we had so little snow through January that the dog team took a terrible pounding on bumpy trapline trails. Often late-winter blizzards broke the dry spells. After one of these storms, it took 10 days
to travel 60 miles to the last tent camp on our trapline.