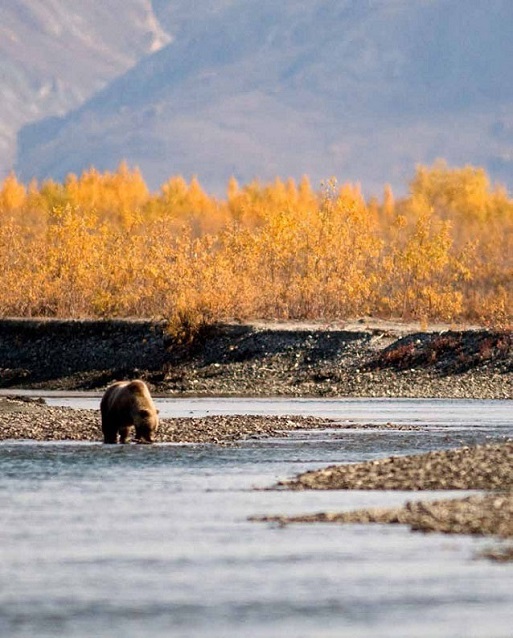 Introduction
A fundamental goal of the National Park Service (NPS) is the long-term protection and management of resources in the National Park System. Reaching this goal requires multiple approaches, including the conservation of essential habitats and the identification and elimination of potential threats to biota and habitats. To accomplish these goals, the NPS has implemented the Alaska Region Vital Signs Inventory and Monitoring (I&M) Program to monitor key biological, chemical, and physical components of ecosystems at more than 270 national parks. The Alaska Region has four networks—Arctic, Central, Southeast, and Southwest. By monitoring vital signs over large spatial and temporal scales, park managers are provided with information on the status and trajectory of park resources as well as a greater understanding and insight into the ecosystem dynamics. While detecting and quantifying change is important to conservation efforts, to be useful for formulating remedial actions, monitoring data must explicitly relate to management objectives and be collected in such a manner as to resolve key uncertainties about the dynamics of the system (Nichols and Williams 2006). Formal decision making frameworks (versus more traditional processes described below) allow for the explicit integration of monitoring data into decision making processes to improve the understanding of system dynamics, thereby improving future decisions (Williams 2011).
There are a variety of processes by which park managers make natural resource decisions but perhaps the most common is a heuristic approach. In this case the decision maker uses professional experience, input from trusted advisors, and possibly consults reports or other literature to arrive at a decision. The decision is essentially made in a black box (the decision maker's head) making transparency and repeatability challenging. This can be especially problematic for complex decision problems, such as those involving multiple use resources, those that may lead to litigation, and those that are iterative.
For managers of national parks, this situation becomes more complex in light of the essential mandate of the agency, which compels managers to consider future generations in daily operations and management of resources. This necessitates that managers consider how today's decisions influence tomorrow's resources and, in turn, the decisions that will be available to managers in the future. In addition, the management policies of the NPS state that management decisions will incorporate best available science into decisions (National Park Service Management Policies 2006). Formalized decision frameworks accomplish both.