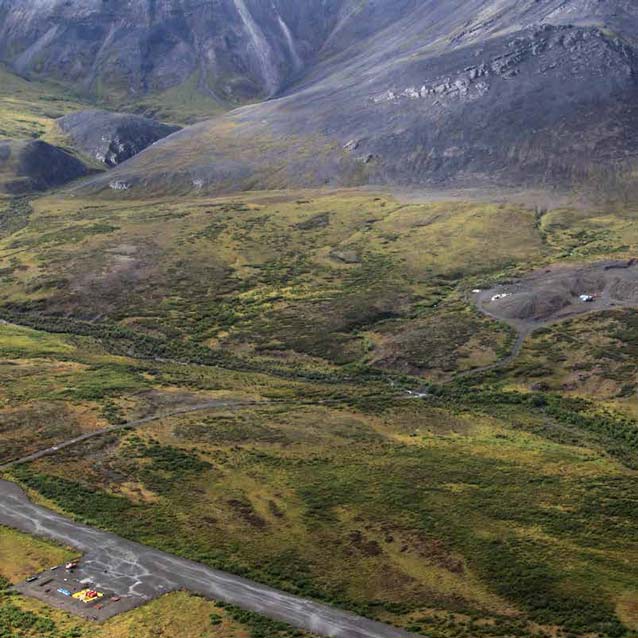 Development History
Alaska is a state inextricably linked to both resource development and wilderness. It includes vast tracts of federally protected land, large and intact natural systems, abundant economically viable resource development prospects, and relatively few residents. Since the late 19th century, visitors have flocked to places like Glacier Bay to experience a connection with the landscape. Yet concurrent with the discovery of Alaska's scenic and wilderness resources, visitors to the state discovered gold and other mineral resources. Development of these resources was instrumental in shaping modern Alaska. A careful balance between conservation and resource development continues today.

The legislative history of Alaska shapes current resource development on Alaska's national park lands. The majority of Alaska's national park units were designated under the Alaska National Interest Lands Conservation Act (ANILCA) in 1980. Many of the lands designated for conservation in ANILCA are adjacent to mineral and oil resources. Additionally, a significant amount of land within park unit administrative boundaries was selected and conveyed to Alaska Native Regional Corporations, including surface and subsurface rights (Gilbert, in this issue). Inholders within new conservation units possess certain rights, including development of any valid mining claims subject to National Park Service (NPS) regulation, and reasonable access to private property. ANILCA also made other unique provisions to allow for future development through the new park units; notably, when Congress designated Gates of the Arctic National Park and Preserve, it made allowances for a future road development across the preserve to access significant mineral deposits to the west (Gilbert, in this issue).

Many resource development projects within and outside of NPS administrative boundaries of various scales create the potential to affect or impact park resources, either directly or indirectly. Several of these projects would be significant in scale and require major infrastructure development to support their operations, while others are small, and likely or documented to have no significant impact.

The National Park Service has created a database and visual mapping interface that will allow land managers, visitors, and the public to more easily understand the type, scale, and scope of resource development adjacent to parks. The database and map include both the actual development locations and supporting infrastructure such as roads, ports, pipelines, and transmission lines.