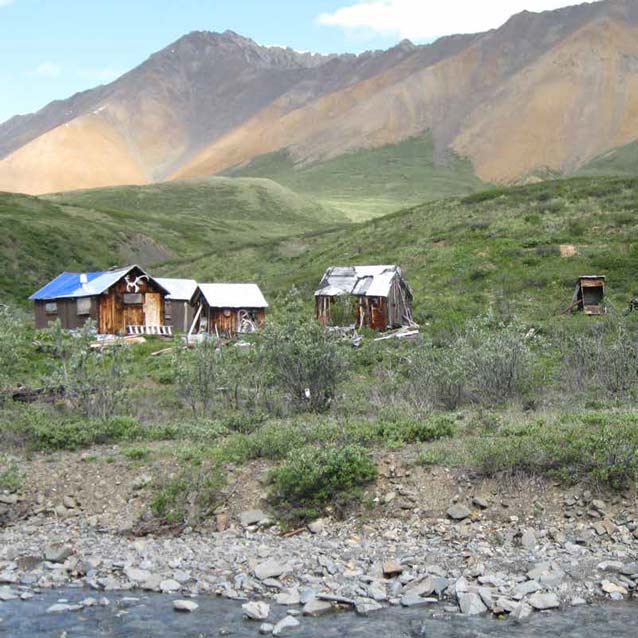 There are over 54.6 million acres (22.1 million hectares) within the exterior boundaries of National Park System units in Alaska, which is 65 percent of the entire National Park System. Although most of those lands are in federal ownership and are managed by the National Park Service (NPS), there are over two million acres (809,371 hectares) of non-federally owned lands within those units. Passage of the Alaska National Interest Lands Conservation Act (ANILCA) in 1980 created huge new NPS units, greatly expanded three existing units, and included within their boundaries large amounts of non-federal lands. These non-federal lands are in private, state, borough, or municipal ownership. The existence of these non-federal lands creates the possibility of mining and other developments within the boundaries of NPS units in Alaska.

When NPS units are created or expanded, whether by legislation or executive action, they are made subject to any valid rights that exist at the time, and they are also generally closed to all forms of appropriation under the land laws of the United States. So, while no new non-federal lands or land interests can be created within the exterior boundaries of the new or expanded units, whatever non-federal lands existed at their creation or expansion continue to exist. This is the case with all the NPS units in Alaska.
Native Corporation Lands
By far the largest amount of non-federal lands within NPS units in Alaska are lands conveyed under the Alaska Native Claims Settlement Act of 1971 (ANCSA). ANCSA preceded ANILCA by nearly 10 years, so that when the new and expanded NPS units were established by ANILCA in 1980, they were made subject to prior land conveyances to ANCSA Native corporations, and to valid selections by those corporations. Lands conveyed to ANCSA Native corporations are private lands, owned by the corporations. Presently there are 1,462,320 acres (591,779 hectares) conveyed to ANCSA corporations in NPS units, where ANCSA corporations own both the surface and subsurface estates. On most of these lands an ANCSA village corporation owns the surface estate, and the respective ANCSA regional corporation owns the underlying subsurface estate. However, in some situations the regional corporation owns both the surface and the subsurface estates. In addition to those lands, ANCSA regional corporations own 269,142 acres (108,917 hectares) of subsurface estate only, where the overlying surface estate is federally owned and managed by the NPS.

Ownership of the surface or subsurface estates includes the right to use and develop these lands and the resources they contain. The surface estate includes the vegetation, and the rights to use and develop the surface. The subsurface estate includes all resources below the surface, including oil and gas, metalliferous and other minerals, and sand and gravel. In many situations an ANCSA village corporation selected the surface estate, and the regional corporation simply received the subsurface estate beneath the lands conveyed to the village corporation, without regard for mineral potential. But in other situations ANCSA regional corporations selected lands for their potential for mineral development, and have been conveyed lands with potential for oil and gas or other mineral development, such as within Aniakchak National Monument and Preserve, Gates of the Arctic National Park and Preserve, Lake Clark National Park and Preserve, Wrangell-St. Elias National Park and Preserve, and Bering Land Bridge National Preserve. A small percentage of lands conveyed to ANCSA regional corporations have restrictions on their use and development, to protect cemetery and historic sites (see ANCSA section 14(h)(1)). Although the ANCSA land conveyance process is now nearly complete, there remain 240,200 acres (97,205 hectares) of ANCSA land selections within NPS units in Alaska, and it is estimated that approximately 180,000 more acres (72,843 hectares) will be conveyed to ANCSA corporations from within those selections.