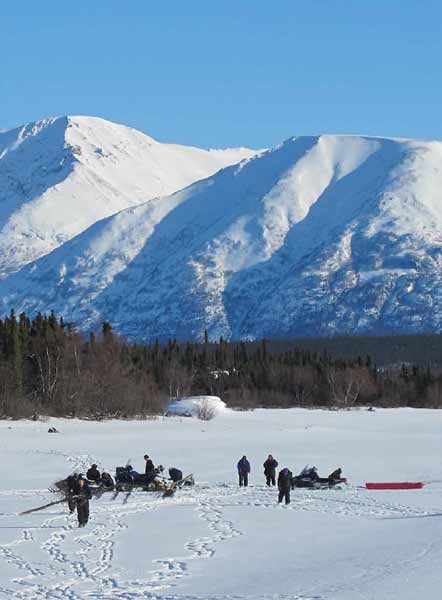 Reprinted with permission from the Lake Clark Wilderness Character Narrative

The legacy of unseen footprints of the Dena'ina people has sustained the place now called Lake Clark Wilderness for centuries. The Dena'ina people of the Lake Clark area believe that everything has a spirit and should be treated with respect. We call this 'K'etniyi' meaning 'it's saying something.' This is the power of nature's voice—an ancient connection to the spirit of the Dena'ina people. This is how we define wilderness. Our ancestors' beliefs for caring for the land has been simple—respect all living things; not taking more than you need, giving something back when you take—this can be a prayer, deep thoughtful respect or a small material item such as a safety pin. What has emerged from this relationship with the land is the Dena'ina language, spirituality, cultural connection to the land, and identity.

The land provides for us and we were taught to be respectful. This respect is not questioned and we are conscious that when we interact with nature, we are praying. We harvest our food from the land, we put up salmon every summer, we hunt for meat, and we pick berries. As we stoke the fire in the smokehouse full of drying salmon, this is prayer. As we pressure cook the meat from the black bear for canning, being careful not to waste any of the meat, this is prayer. As we pick berries this is done with prayer. The relationship with the land is filled with gratitude and respect, for we are nothing without the blessings of the land in which we were raised.