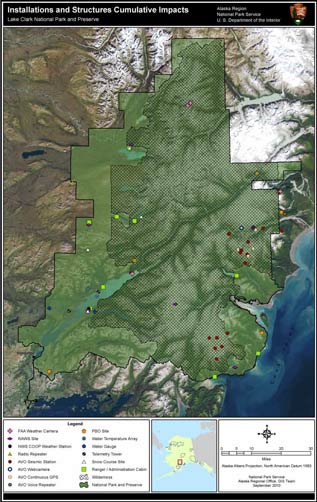 Purpose of Wilderness
The overarching mandate of the Wilderness Act is to preserve wilderness character. Wilderness character is composed of five qualities that directly link agency stewardship and wilderness conditions to the statutory language of the 1964 Wilderness Act and NPS policy (NPS 2006), and apply to every wilderness regardless of size, location, agency administration, or other attribute.

These qualities of wilderness character are:
Natural – wilderness ecological systems are substantially free from the effects of modern civilization.
Solitude or primitive and unconfined recreation – wilder-ness provides outstanding opportunities for solitude or primitive and unconfined recreation.
Undeveloped – wilderness retains its primeval character and influence, and is essentially without permanent im-provement or modern human occupation. Untrammeled – wilderness is essentially unhindered and free from the actions of modern human control or ma-nipulation.
Other Features – tangible features that provide scientific, educational, scenic, or historical value to the wilderness.

The Wilderness Act identifies six public purposes of wilderness: "recreational, scenic, scientific, educational, conservation, and historical use" (Public Law 88-577, Sec. 4. (b)). The act also prohibits temporary roads, motor vehicles, motorized equipment, landing of aircraft, structures, and installations "except as necessary to meet minimum requirements for the administration of the area for the purpose of this act (including measures required in emergencies involving the health and safety of persons within the area)" (Public Law 88-577. 4. (c)).

The Alaska National Interest Lands Conservation Act (ANILCA) modifies certain provisions in the Wilderness Act for Alaska conservation system units by allowing certain types of motorized transportation methods, access to and use of subsistence resources, and certain types of installations and structures. However, even though a use or activity is legal, it may still degrade wilderness character.

The challenge for wilderness managers in Alaska is to preserve an area's wilderness character in light of the special provisions found in ANILCA and in spite of exceptions the agency may make to Section 4(c) in its administration of the wilderness unit.