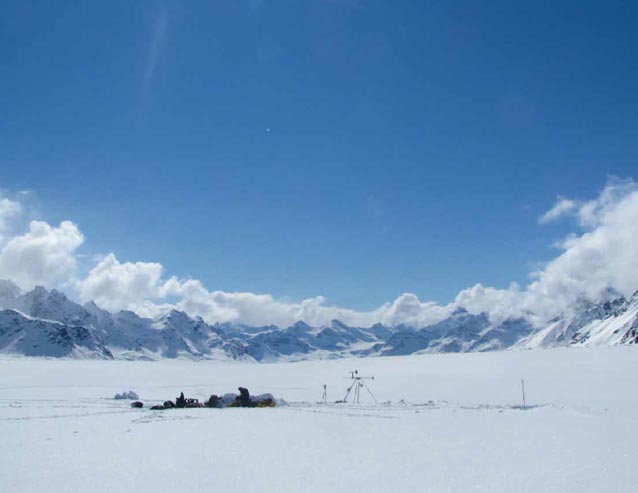 The Kahiltna Glacier in Denali National Park and Preserve (DNPP) (Figure 1) is best known to mountain climbers as a starting point when summiting Denali, the highest peak in North America. Visitors on flightseeing tours are fascinated by its classic moraine stripes and dramatic icefalls. To scientists, however, the Kahiltna Glacier represents a prime opportunity to exam-ine the effects of a warming climate on Alaska glaciers.
In 1991, the National Park Service partnered with researchers to establish a monitoring program on the Kahiltna Glacier which provided valuable long-term data, albeit from a single location. To better represent the vast extent of the glacier, we expanded observations during 2010 and 2011, and supplemented with newly-available airborne and satellite data that will allow us to monitor regions of the glacier inaccessible by conventional field methods. The goal of our work is to determine the mass balance—or mass change—of the Kahiltna Glacier
over the past several decades, comparing four of the leading mass balance methods used by glaciologists.