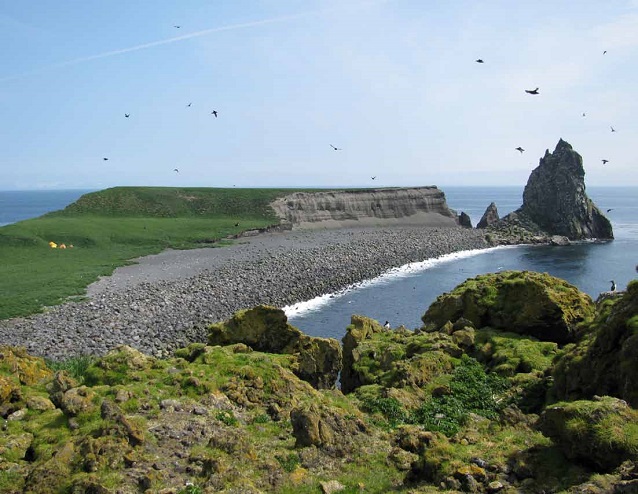 The National Natural Landmarks (NNL) Program was established in 1962 by the Secretary of the Interior under the authority of the Historic Sites Act of 1935
(16 U.S.C. 461 et seq.). Managed by the National Park Service, the primary goals of the program are to recognize and encourage the preservation of the best remaining examples of the major biotic communities and geologic features in the nation's natural landscape. There are currently 591 sites designated in 48 states, 3 territories, and the Commonwealth of Puerto Rico.
Sites considered for possible NNL designation are identified primarily through inventory studies, such as the Works of Volcanism (Rose 1977), which identified many volcanic sites in Alaska as potential NNLs. Six of these sites have received NNL designation as outstanding examples of a variety of different volcanic structures. Stretching down the Alaska Peninsula, these volcanoes are important and dynamic landscape features that continue to affect human life and activities. Three are within National Park Service units and three in units of the National Wildlife Refuge System.