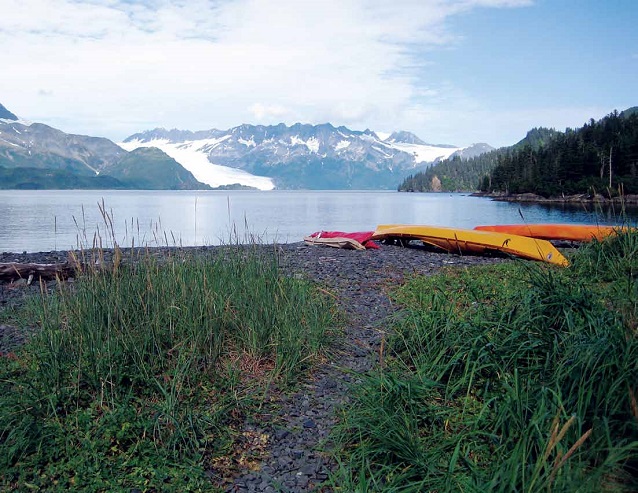 The coastal campsite experience
A night on the coast; it comes with spectacular water-front views, peace and quiet, and fresh air. Camping on the Kenai Fjords National Park (NP) coast is an amazing experience that draws hundreds of visitors to the park each summer.
Although the park is comprised of over 500 miles of spectacular coastline, most of the coast is characterized by steep, rocky headlands, cliffs, and boulder beaches that are virtually inaccessible to boaters and campers. As a result, opportunities for camping are limited to only about 80 sheltered sand/gravel beaches scattered along the length of the park from Nuka Bay in the southwest to Resurrection Bay in the northeast (Figure 2). About half of these potential campsites are located in the more remote southern end of the park, the outer coast, and Nuka Bay, and consequently receive very little overnight use. As a result, nearly all backcountry camping is concentrated at about 40 beaches located in Aialik Bay and North-western Lagoon. These same areas also contain sensitive cultural, archeological, and natural resources, including salmon spawning streams, ground-nesting marine birds, coastal sedge meadows and, bald eagle nests.