Search your way through the jumble of letters and find some of the animals who call the Apostle Islands home (even if just a summer home). Imagine you're searching for these animals on the islands...how might you feel if you found one?

As a bonus, can you identify and spell the Ojibwe word for "owl"? How do you think it received its name?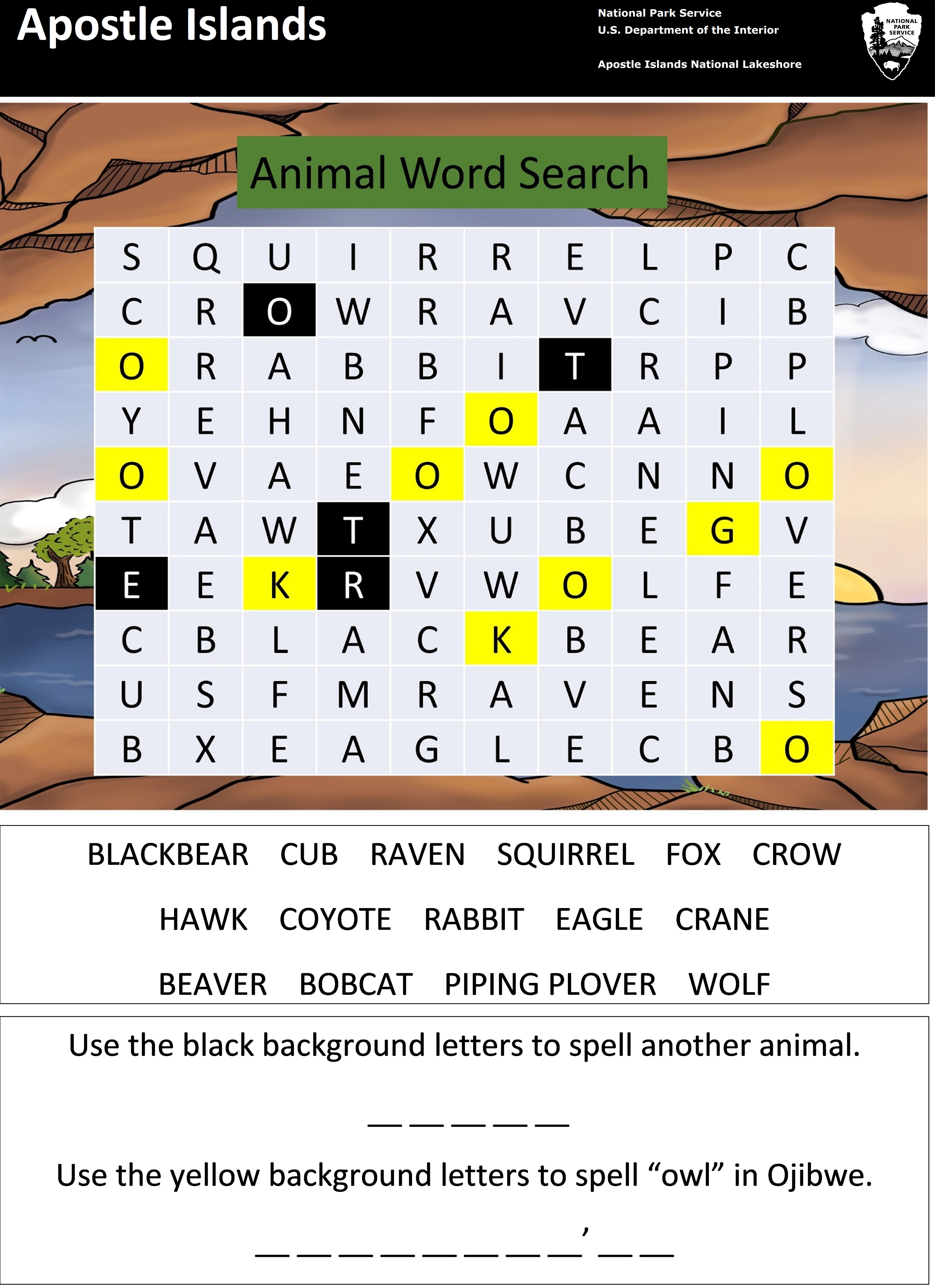 All of these animals can be found in Apostle Islands and in the word search: black bear, cub, raven, squirrel, fox, crow, hawk, coyote, rabbit, eagle, crane, beaver, bobcat, piping plover, and wolf.