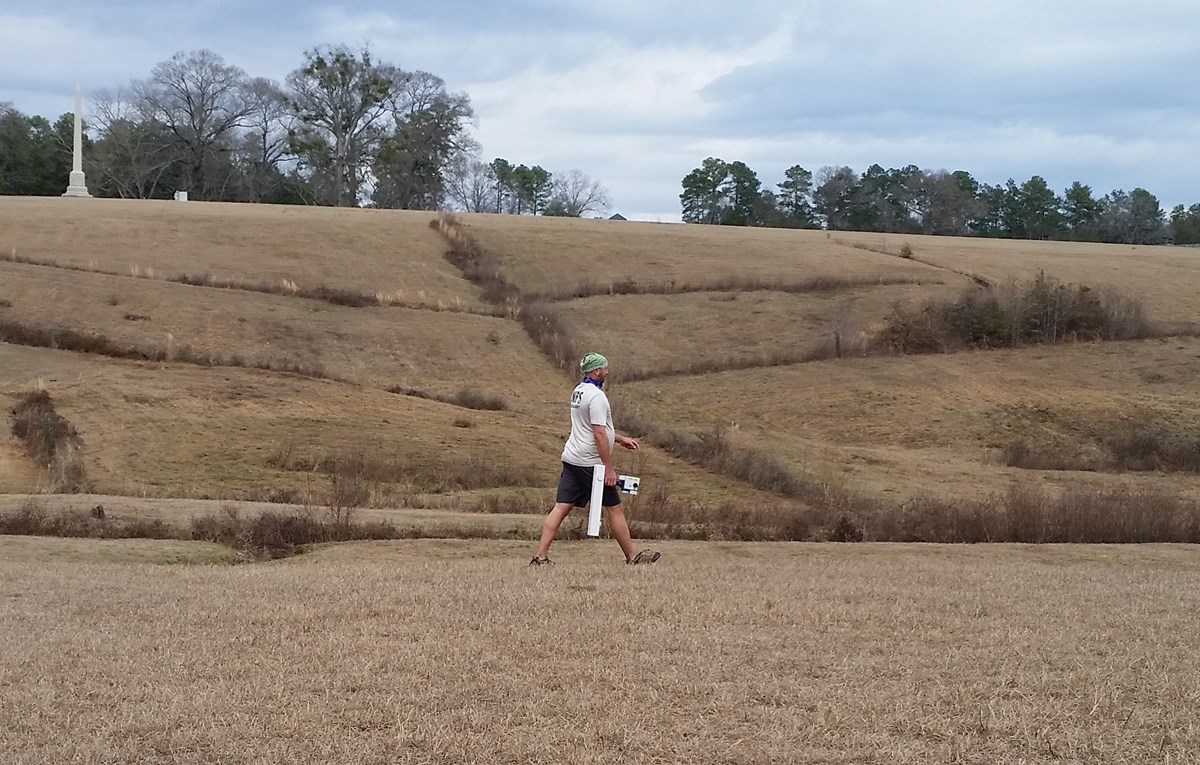 From January 29 to February 8, 2018, SEAC Archaeologists began a three-year geophysical survey project at Andersonville National Historic Site to learn more about life inside the Civil War prison during its use to confine Union soldiers in 1864 and 1865 (Figures 1 and 2).
Geophysical surveys allow for the non-invasive mapping of subsurface anomalies. Through use of ground penetrating radar, magnetometer, conductivity meter, and resistivity meter instruments, two areas within the prison enclosure were examined for the presence of subsurface remains associated with structures that were present during Union incarceration.
In the two areas examined, a total of 17,600 m2 was surveyed (Figure 3). The first area, located on the south slope of the enclosure, was composed of 24 20x20 meter and two 10x20 meter grids near the South Gate that with the primary aim of finding the sick call enclosures, the gallows, and the barracks buildings that historic references indicate were located within the vicinity. The second area, located on the north slope of the enclosure, was comprised of 19 20x20 meter grids near the North Gate that focused on pinpointing the Sutler's store.