Variety Keeps This Project Specialist Sharp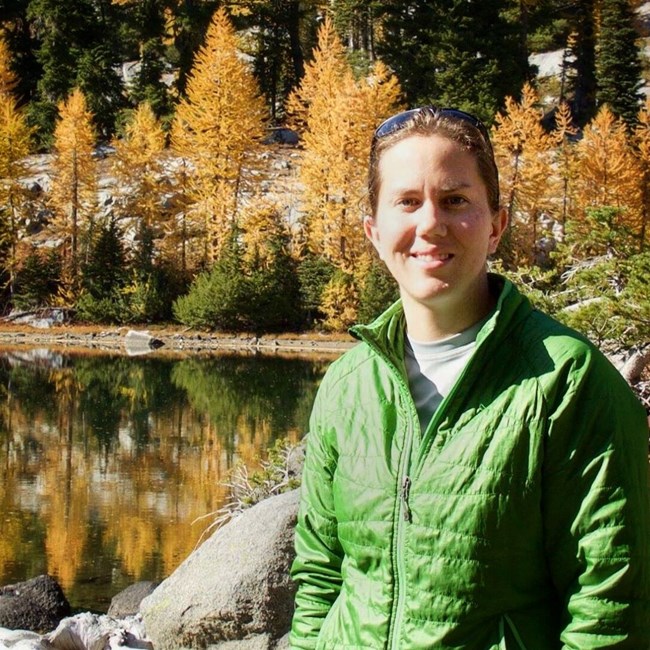 Name:
Amy Peabody
Job title
: Project Specialist in the Denver Service Center Design & Construction Division
What experience and education do you have?
I have a bachelor of science in Mechanical Engineering from Purdue University. After graduating, I became a civil engineering officer in the U.S. Air Force. Over the course of the 6 years that I was in the Air Force, I gained experience in both contracted and in-house design and construction management, facility maintenance and operations, and environmental compliance. Following my time in the Air Force, I worked as capital improvements project manager for the Multnomah County Facilities and Property Management Division in Portland, Oregon. I then joined the Denver Service Center in December 2015.
What is a typical day like?
My days have a lot of variety, which is one thing I love about this job. I help manage projects which vary from new construction, to the repair and renovation of park utility systems, facilities and historic structures. Overseeing multiple projects in different parts of the country through the various stages of design and construction means there are often unique challenges and opportunities to learn something new. Typical days can include everything from developing scopes of work and cost estimates, to reviewing design and construction submittals, managing construction progress, coordinating with local Park staff and contractors, and providing technical support for contract acquisition and management. Though most of my time is spent in the Denver office, I do also get to travel to the project locations for major meetings and inspections, which is one of my favorite aspects of this job. After all, it's pretty cool to be able to take business trips to National Parks.
What career advice would you give to someone who wants to follow a similar path?
Our team is made up of engineers, architects, and landscape architects and having the technical background is critical, but having good soft skills are also essential to being a good project manager. Much of our time is spent solving problems, resolving conflicts, and fostering collaboration between multiple parties, who often have competing priorities. As a result, being able to think critically, communicate effectively, and lead a team will make a tremendous impact on being successful. Finally, I would recommend to always look for opportunities to challenge yourself, continue to learn, find a mentor to help you along the way, and always be willing to share your knowledge.
What is one of the bigger projects you are working on and what about that project might surprise people?
I'm currently working on the construction of a new district station for the U.S. Park Police in Washington, DC. This project may be surprising to some because many people probably wouldn't think of the need to have police stations complete with jail cells, armories, and secure evidence storage for NPS. However, the mission of protecting our national treasures, monuments, and memorials requires not only a strong force of law enforcement professionals, but the facilities and security systems to support them. It's a unique and challenging project that is more of reminiscent of some of my projects in the Air Force and the Multnomah County jails, than what I thought I'd ever be doing with NPS, but it's an example of the variety that keeps this job interesting.
Last updated: May 10, 2017