Sources of Distribution and Life History Information
Field Guides and Species References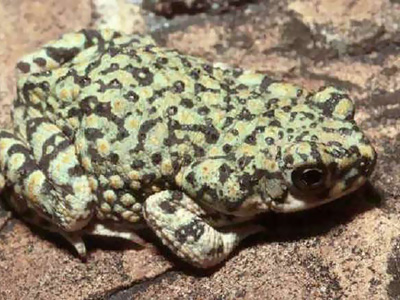 Field guides for herpetofauna range from general guides to those specializing in particular geographic areas or taxonomic groups. Here are a few field guides or books with species accounts covering parts or all of the Southwest:
A Field Guide to Western Reptiles and Amphibians. 2003. The Peterson Field Guide Series. Third Edition. Text and Illustrations by R. Stebbins. Houghton Mifflin Company.
Amphibians and Reptiles of New Mexico. 1996. By W. Degenhardt, C. Painter, and A. Price. University of New Mexico Press. Albuquerque, New Mexico.
Amphibians and Reptiles of Texas. 2000. By J.R. Dixon. Texas A&M University Press, College Station.
Texas Snakes, A Field Guide. 2005. By J.R. Dixon and J.E. Werler. Univ. Texas Press, Austin.
Lizards of the American Southwest, a photographic field guide. 2009. Edited by L.C. Jones and R.E. Lovich. Rio Nuevo Publishers, Tucson, Arizona.
Electronic Resources
A sampling of resources available on the internet include:
eNature – URL: http://www.enature.com/fieldguides/
eNature's core content consists of wildlife information about almost 6,000 individual species and is the same data set used to create the printed Audubon Field Guides.
PARC Links – URL: http://www.parcplace.org/parcplace/resources/links.html
PARC (Partners in Amphibian and Reptile Conservation) is a partnership for the conservation of herpetofauna and their habitats. The PARC website page listed above contains numerous links, including those for herpetological journals, research labs, atlases, and regional resources. A few links of particular interest are noted here.
AmphibiaWeb (http://www.amphibiaweb.org) provides information on the conservation, natural history, and taxonomy of amphibians. Searches can be conducted by state, and photos of species are available for viewing.
The National Amphibian Atlas (www.pwrc.usgs.gov/naa) website, maintained by the Patuxent Wildlife Research Center of the U.S. Geological Survey, provides species distribution maps.
Southwest PARC (http://www.swparc.org/) is a working group focused on implementing the PARC mission in the Southwest.
Centennial Museum, University of Texas at El Paso –
URL: http://museum2.utep.edu/chih/theland/animals/anim001.htm
This website contains information on the Chihuahuan Desert and its amphibians and reptiles. Available information includes photographs, distribution data and maps, species lists, and some natural history information.
Series: Amphibians and Reptiles in the Chihuahuan Desert
Last updated: February 23, 2017