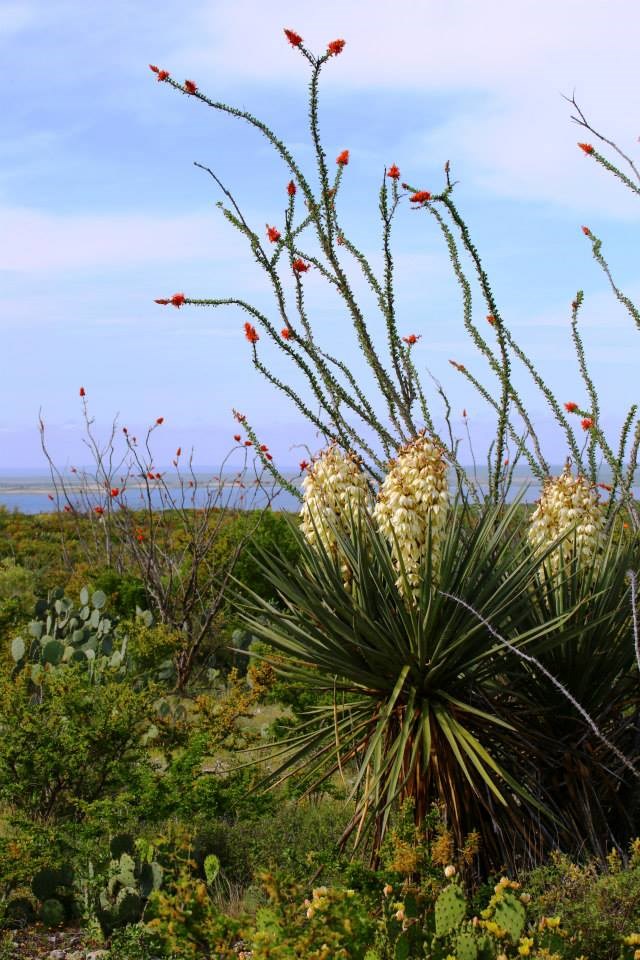 Introduction and Background
In 2002, the Chihuahuan Desert Network supported a two-year inventory of the vascular plants in Amistad National Recreation Area (NRA) by the Wildlife Diversity Program of the Texas Parks and Wildlife Department. Three Texas Ecoregions converge within Amistad NRA: South Texas Plains (mixed Tamaulipan shrublands), Edwards Plateau (oak-juniper woodlands), and Trans Pecos (sotol-lechuguilla Chihuahuan desert scrub). Plant communities are influenced by climate, geology, soils, topography, and hydrology. Amistad NRA is primarily an arid environment with springs, rivers, and a large reservoir, created by the Amistad Dam, that contributes to the presence of more mesic (moderately moist) vegetation than is typically found in this region.
Amistad NRA vegetation is impacted by previous and current land use in and around the area. Fire suppression may have led to an increase in woody vegetation and ranching was common throughout the area. "Improvements" to the range and disturbances associated with development have also shaped the land. Disturbances include removing woody, native vegetation and seeding nonnative grasses for forage and associated impacts. Some areas adjacent to the low-lying land lining the Rio Grande may have been used for irrigated row crops, but are now inundated by Amistad Reservoir. Areas along the changing edge of the reservoir are disturbed.
A 2002 list of plant communities proposed by park staff presents several vegetation alliances present in Amistad NRA: three woodland, three shrubland, two herbaceous, and two sparse (rock outcrop or butte and open cliff sparse alliances). Prior to 2002, only one inventory of plants was conducted in Amistad NRA and it was limited to the recreation area managed by Laughlin Air Force Base; no comprehensive inventory of vascular plants has been completed at Amistad NRA.