Article
American Pika as an Indicator Species for Detecting Climate Change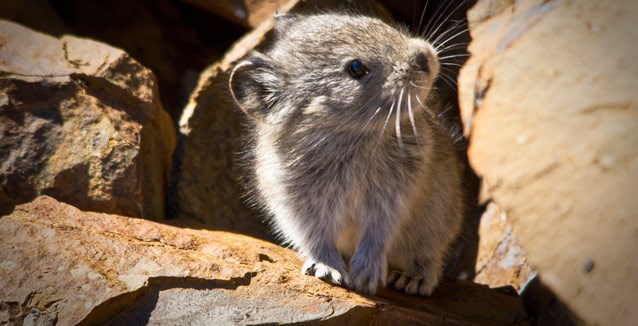 The American pika (Ochontona princeps) is considered an indicator species for detecting the ecological effects of a changing climate in mountainous regions. Results from recent studies suggest that in some areas, pikas are being lost from lower elevations in response to increased warming and less suitable habitat.

Pikas live in the expansive lava flows of Craters of the Moon National Monument and Preserve—an atypical habitat in a harsh environment. Here we have a spectacular opportunity to learn more about how this species may respond to climate change over time, which will help the National Park Service become better stewards of park resources in an era of accelerated environmental change.
The Upper Columbia Basin Inventory & Monitoring Network conducted targeted pika surveys at Craters of the Moon during 2007-2009. This effort enabled the network staff to develop a distribution map for the species and to model pika-habitat relationships in the park. The results of this effort have been published in the Journal of Mammalogy (Rodhouse et al. 2010).

In 2010, we launched a long-term pika monitoring and genetics study in Craters of the Moon and in seven other NPS units. To learn more about pika monitoring and research at Craters of the Moon, check out our videos on the Upper Columbia Basin Inventory & Monitoring website.
Last updated: December 3, 2018