American Brewery, Maryland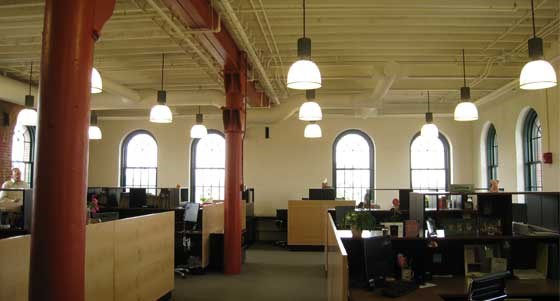 The historic American Brewery that once stood as an icon of industry in the thriving East Baltimore neighborhood sat vacant for over 30 years before the non-profit organization Humanim purchased the building for redevelopment. Humanim is a human services agency which now houses its employment programs and clinical support services in the rehabilitated brewery. The redevelopment of this 1887 brick structure allowed Humanim to locate their company in the heart of a neighborhood that desperately needed their services.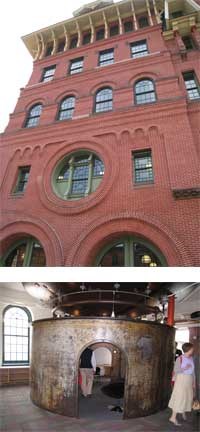 The $21.2 million rehabilitation involved the restoration of the massive Victorian brick façade, the grain silo housed in the large central tower was cleaned and retained and several brewing tanks were adapted as vestiges of the former brewing use of the building. Historic photographs were used to guide the construction of new windows. The rehabilitation of this building was made possible through federal and state historic tax credits and private donations. The project received a National Preservation Award from the National Trust for Historic Preservation for its outstanding work in historic preservation and community revitalization.
Last updated: October 13, 2017