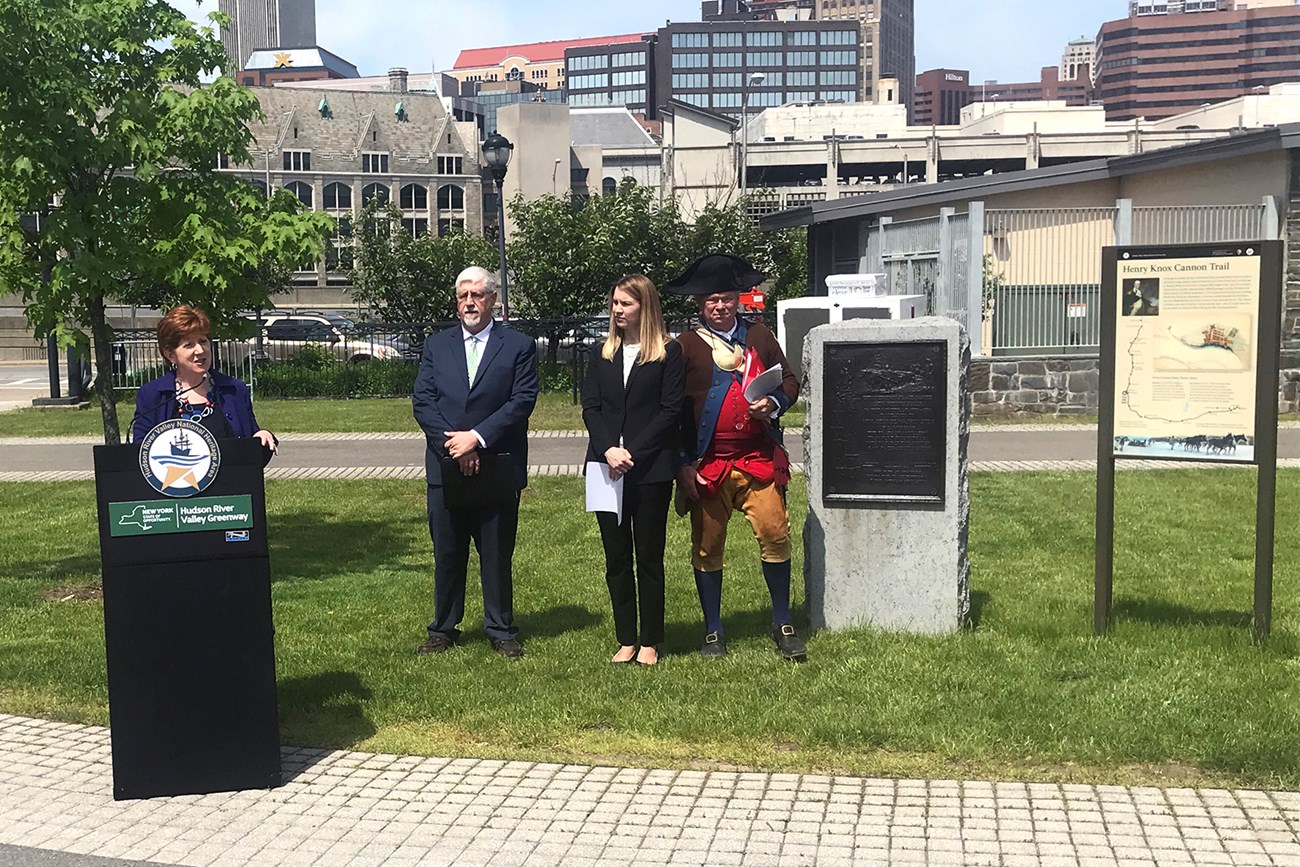 Albany, NY (June 6, 2019) – Visitors to a riverside park in Albany may be surprised to discover that they're standing on ground that witnessed one of the greatest feats of the American Revolutionary War. Now historical markers at Jennings Landing aim to share the story of Colonel Henry Knox's "noble train of artillery" and its connections to Albany and the Hudson River Valley National Heritage Area.

In the winter of 1775–76, young bookseller Henry Knox undertook a nearly-impossible feat in just 56 days: transporting 62 tons of artillery from Fort Ticonderoga in New York over 300 arduous miles to the Continental Army's encampment outside Boston. With that artillery in place, General George Washington's forces were able to force the evacuation of British troops and capture the city of Boston, the Continental Army's first victory of the war.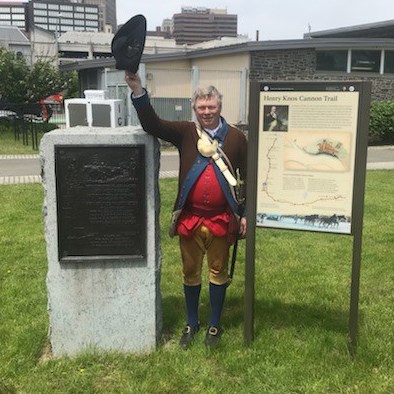 In 1927, 56 granite and bronze monuments—one for each day of the journey—were installed along Knox's route in New York and Massachusetts to create the 300-mile-long Henry Knox Cannon Trail, one of the earliest heritage trails in the country. However, during the construction of Interstate 787 in the 1960s, the trail monument in Albany was moved and subsequently lost.

In 2017, the Hudson River Valley Greenway, which manages Hudson River Valley NHA, created a replica of the original Albany monument and placed it at Corning Riverside Park. On May 23, 2019, Hudson River Valley Greenway unveiled a new interpretive panel next to the monument, which provides additional context and information about the Knox expedition.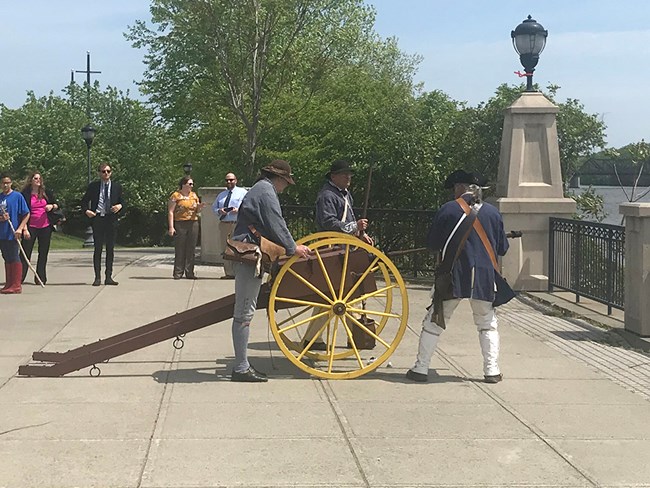 At the unveiling ceremony, Albany Mayor Kathy Sheehan was given the honor of lighting a cannon in celebration. Speaking to the gathered crowd, she said, "The Hudson River Waterfront is one of the City of Albany's great natural and cultural resources. Thank you to the Hudson River Valley Greenway for their commitment to commemorating the region's history and highlighting one of the most important routes traversed during the American Revolution."