Article
Old-Time Music Sounds Throughout Appalachian Forest NHA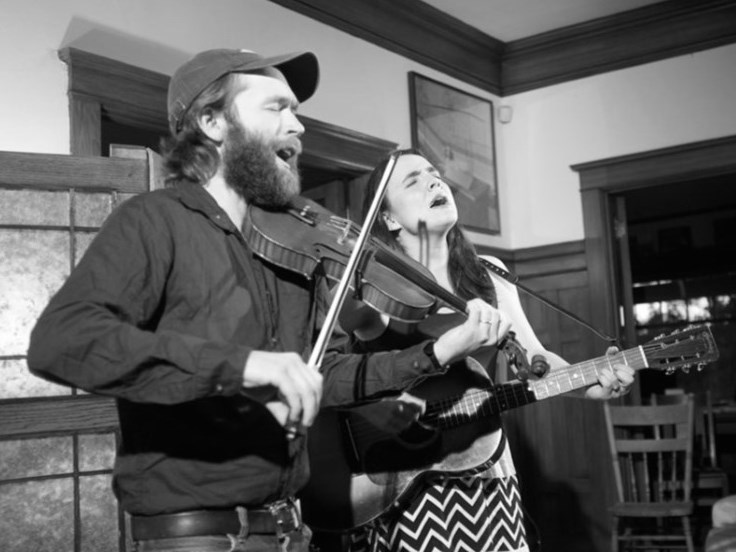 Elkins, WV (July 23, 2019) – A rich tradition of old-time music is a staple of many communities in West Virginia. Ben Duvall-Irwin, an AmeriCorps volunteer with the Appalachian Forest National Heritage Area, has been focused on promoting the region's rich musical heritage and sharing it with visitors and locals alike.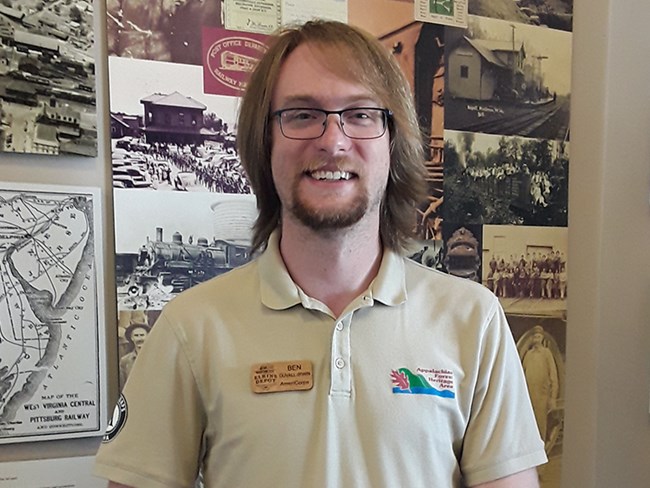 Appalachian Forest NHA covers 18 counties in the highlands of West Virginia and Maryland. It has a robust AmeriCorps program that provides young people with the opportunity to make a one year commitment to serving local communities and in the process gain experience in economic development, heritage tourism, and cultural heritage preservation. Duvall-Irwin has been working with the Elkins Depot Welcome Center to promote heritage tourism over the past year.

As part of that effort, Duvall-Irwin organized the "Tunes on the Tracks: Old-time Music Showcase" in downtown Elkins last month. An important tradition of Appalachian culture, old-time music is a great example of how communities can come together and explore a unique art form. In the olden days, after a long day of hard work, people gathered in homes, farms, timber camps, and coal towns to enjoy old-time music. Anyone with an instrument (and hopefully an ear for music) could join in and start "jamming." Many musicians were self-taught and passed their songs and stories on to other community members and down through many generations. Those songs and traditions are still alive today.

Duvall-Irwin found several local musicians to play for the showcase. With the help of Appalachian Forest Heritage Area, which manages Appalachian Forest NHA, Duvall-Irwin secured an arts mini-grant from the West Virginia Department of Arts, Culture and History. Those funds ensured the musicians would be paid for their time and the concert would be free to the public.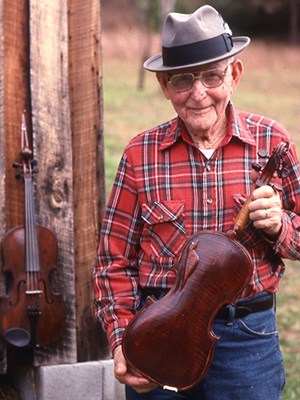 "Tunes on the Tracks" was a success. Rain drove the event indoors, but as the room filled with lively tunes on fiddle and guitar, soon there was standing room only. The concert featured several songs passed down from prominent musicians from the Appalachian forests of West Virginia, such as NEA National Heritage Fellow Melvin Wine from Braxton County and the legendary Hammons family from Pocahontas County. Sharing the lineage of certain songs is an important part of the old-time music tradition.

As Duvall-Irwin explained, "Anyone who's been to a folk concert knows that most traditional musicians spend about half as much time talking about the songs and where they come from as they do playing them."


Discover more news and stories from America's National Heritage Areas.
Last updated: August 22, 2019