About The Southern Paiute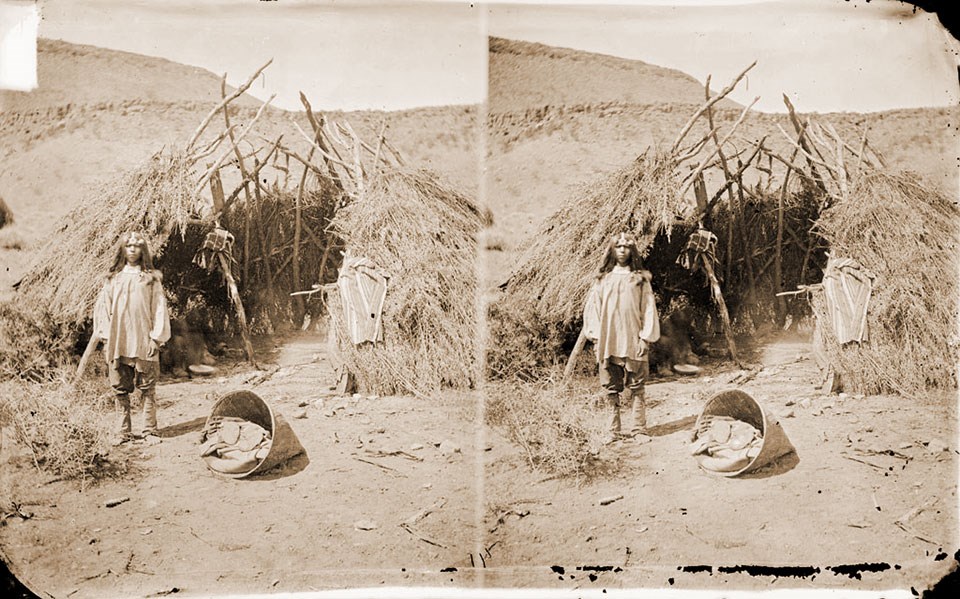 The Southern Paiute and their Neo-archaic ancestors have likely lived in the desert southwest for a very long time. From 1200 AD to the present, they have had a presence in lands area spanning from the Great Basin to southern California.
"Paa" Ute means water ute, and explains the Southern Paiute preference for living near water sources. The Spanish explorer Escalante kept detailed journals of his travels in the Southwest and made notes concerning Southern Paiute horticulture, writing in 1776, that there were "well dug irrigation ditches" being used to water small fields of corn, pumpkins, squash, and sunflowers. Nearly every traveler who documented his explorations in southern Utah had an account that made reference to fields cultivated by the Southern Paiute along Ash Creek, the Santa Clara River, and the Virgin River. Water was the crucial element to traditional Paiute life-ways and subsistence strategies. In the 1850s, when Mormon settlement of southern Utah began, it was through water-access-denial that the Southern Paiutes began being marginalized.
These "water utes" lived nomadically. After planting their fields in the spring, they often journeyed up in elevation (10,000 ft.+) to the lush meadows and cool forests of the Markagunt and Paunsaugunt Plateaus, leaving the heat of the lower valleys below. In the refreshing highcountry, the Southern Paiute gathered berries and plants, hunted mule deer and elk, and collected chert to use in the production of stone tools. The plateau were used for seasonal hunting and gathering activities, with little evidence of year-long settlements.

Other forms of production included the making of bow and arrow; coiled, twined and pitch-covered baskets; nets; sandals; cordage; lightweight bark skirts and leggings; buckskin and other hide dresses, shirts and breechcloths; and rabbit skin leggings, ropes, blankets and capes.
Last updated: October 2, 2018