Article
About the Dragonfly Mercury Project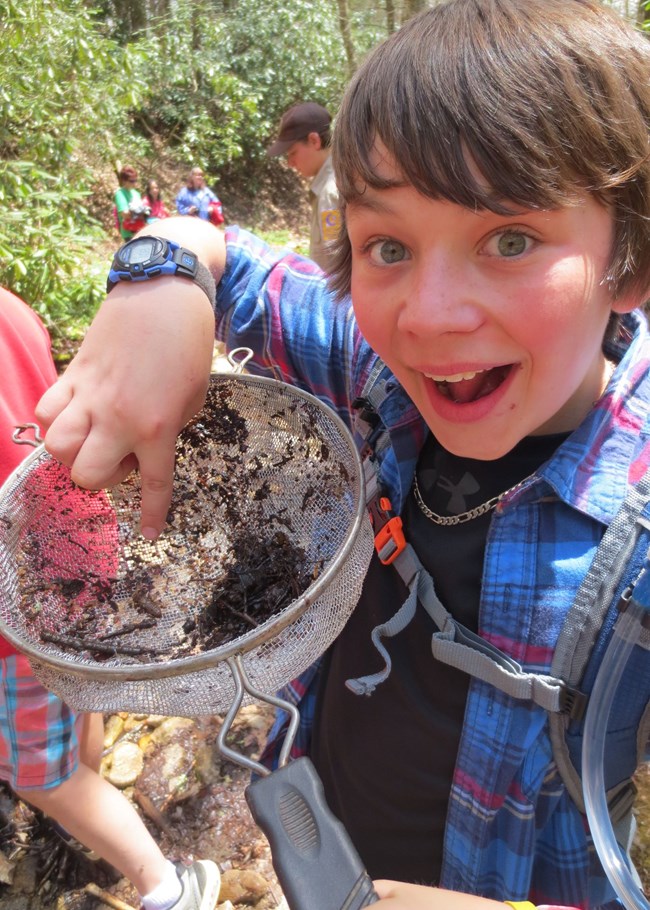 The Big Picture
The Dragonfly Mercury Project (DMP) is a nationwide study that works with citizen scientists and community volunteers to collect dragonfly larvae for mercury analysis.
The DMP is a unique study that:
Connects people to parks,
Promotes scientific literacy, and
Provides high-quality data on mercury contamination and risk.
Since 2009, over 6,000 volunteers have helped collect dragonfly larvae for scientists to analyze for mercury. This work has happened in more than 140 national parks and other protected areas. The data and results of this study are available to the public, research scientists, and public land managers alike. Check out this StoryMap overview of DMP history and dragonfly mercury data.
Purpose
The DMP helps:
Develop information and tools so we can understand how much mercury is in U.S. surface waters.
Learn about the factors that cause mercury to build up in some places more than others.
Inform policy makers and resource managers to reduce mercury impacts to public health and wildlife.
Get volunteers and communities involved in mercury research.
Increase public understanding of mercury pollution.
Objectives:
Find out where there are potential mercury risks.
Improve tools understanding and managing mercury risks.
See how well mercury emission reduction programs and policies are working.
Get people involved in learning about mercury.
Spread the word about mercury issues.
Check out the Program Prospectus for more about DMP research goals and program management.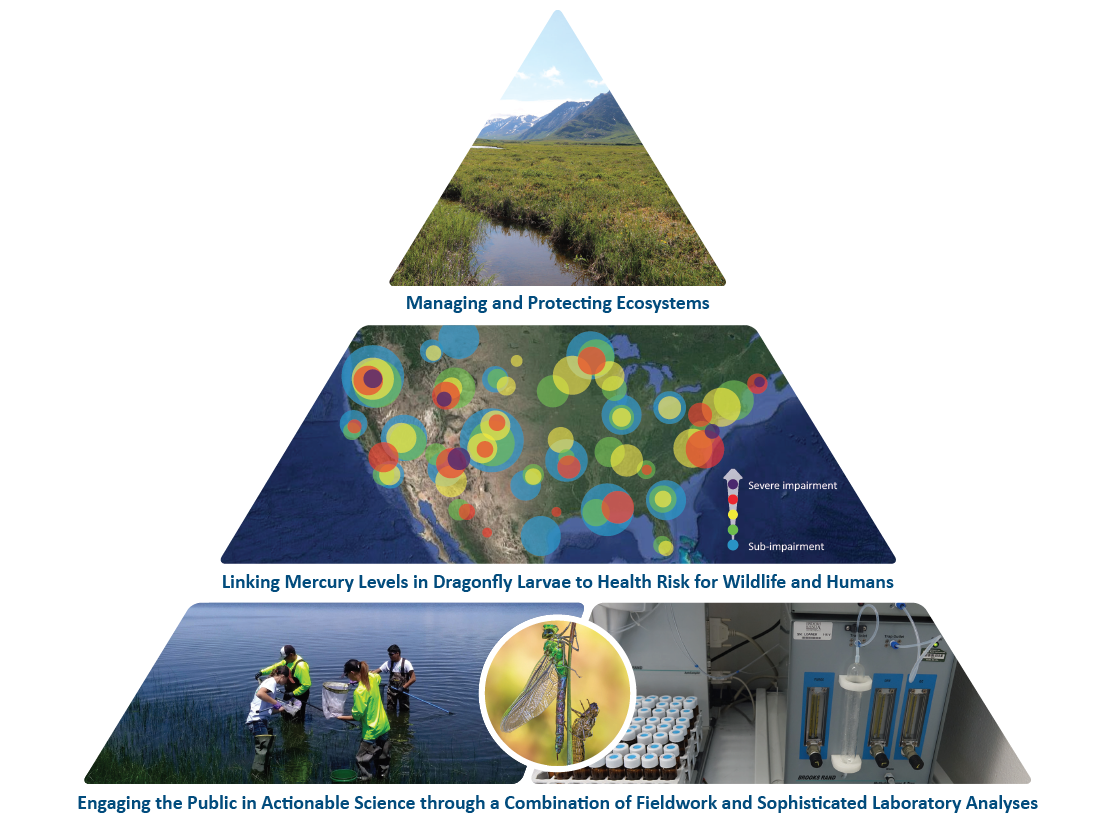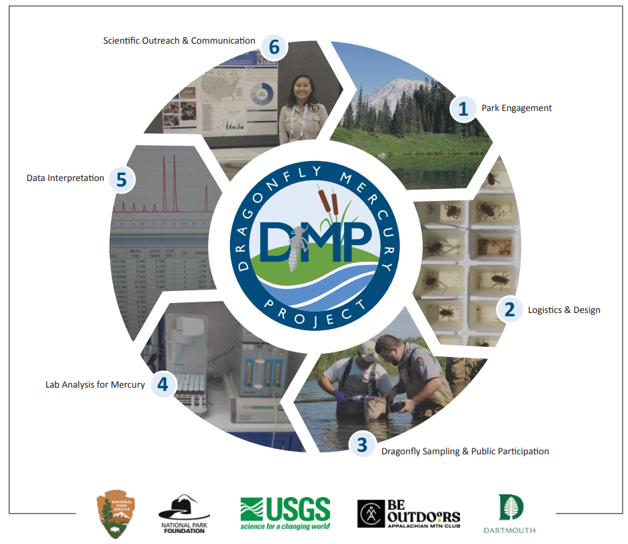 How does the project run?
The DMP involves research, monitoring, education, and public engagement. This takes many different layers of organization and communication. Each year, parks connect with the project team to join the annual dragonfly larvae sampling effort. Then, the DMP team coordinates logistics with park staff to provide sampling supplies. Working with project scientists, parks plan their local sampling events and often invite volunteers to help collect data in the field. Volunteers work with park staff to bag, measure, and record the dragonfly samples.

After collection, park staff pack the samples and send them to the USGS laboratory. Scientists study the dragonfly larvae samples and test them for mercury. Data and results are carefully compiled and reported. This gives resource managers new ways to understand mercury pollution and how to mitigate mercury risk. The project team and parks work together on outreach and communication resources to improve scientific literacy and awareness of mercury issues. The DMP is successful because so many people come together to make it work. Learn more about how to get involved.
Project Partners
The DMP is jointly managed by the National Park Service and U.S. Geological Survey, with collaborative engagement from the Appalachian Mountain Club and Dartmouth College. Support for this work is provided by the National Park Service, USGS Ecosystems Mission Area, USGS Environmental Health Program, and the National Park Foundation. Key contributors to the Dragonfly Mercury Project include:
Collin Eagles-Smith, Ph.D., James Willacker, Ph.D., Colleen Emery, and David Krabbenhoft, Ph.D., U.S. Geological Survey
Colleen Flanagan Pritz, Katherine Ko, Abe Miller-Rushing, Ph.D., National Park Service
Sarah J. Nelson, Ph.D., Appalachian Mountain Club
Celia Chen, Ph.D., Dartmouth College
Jennifer Wilkening, Ph.D., U.S. Fish & Wildlife Service
Multi-agency DMP Steering Committee representing diverse resource management and regulatory agencies, including U.S. Environmental Protection Agency
National Park Service staff and citizen scientists
Last updated: January 30, 2023