Abel Ramon, DSC Branch Chief, Information Management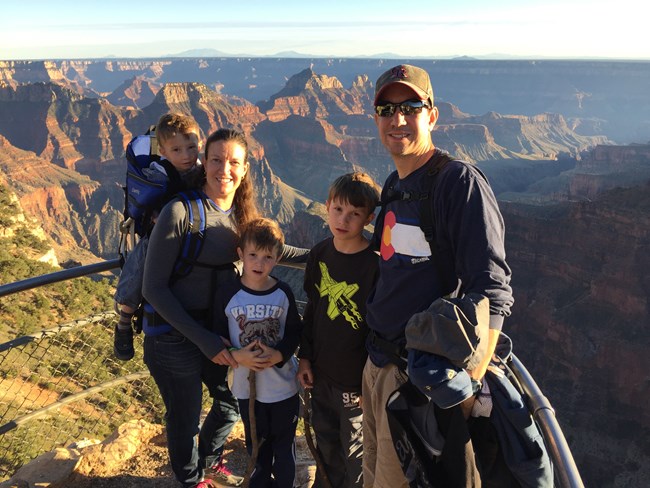 What is your name and job title? Abel Ramon, Denver Service Center, Branch Chief, Information Management.
What experience and education do you have? I have a Business Administration degree from the University of Houston. During my time as a college student, I worked part time in a records management consulting firm, which is where I learned to be a system administrator for records management databases. After graduation, I was offered a full-time job with the same firm and began implementing records management software for oil and gas industries. After about three years of doing that, my family and I decided to move to Colorado and I took a job as a records manager with the Department of Energy, Western Area Power Administration for almost four years before moving to the Denver Service Center. In sum, I have about 20 years experience in records and archives management. I've also been handling all of the Denver Service Center Freedom Of Information Act (FOIA) requests for the past seven years. In the 11 years that I've been with the DSC I've held three jobs:
Archive Specialist
DSC Records Manager
And finally, DSC Branch Chief
What is a typical day like? My job is a bit like juggling. The secret is getting a rhythm going. Each of us have to learn to juggle all of our varied responsibilities. For me, it's taking care of things like FOIA requests, managing our internal and external eTIC websites, creating 508 compliant policies for our websites, coordinating with archaeological groups on our policies, and more. We get calls from all across the country from all types of people for information. Some are from the public, and some calls are from colleagues. For example, we recently got a call from Oxon Cove Park & Oxon Hill Farm NPS who was experiencing a major water main break. They needed to know where the water shut off valve was located so they called eTIC to find the drawings in order to locate the shut off valve. Once we located the actual site plan for the water system, we were able to send it and the farm was able to turn the water off preventing additional damage.
What career advice would you give to someone who wants to follow a similar path? While I learned a fair amount of my technology skills through on-the-job training and by teaching myself, it would be helpful to take some basic computer programming courses to set you up for an easier transition into managing records. I would also suggest seeking to become a Certified Records Manager (CRM) from the Institute of Certified Records Managers (ICRM) and the National Archives and Record Management has a number of classes that are incredibly helpful in how to discover data, build queries and more. Having a solid understanding of the organization you work for is helpful as you need to know what groups handle specific functions to better manage litigation and FOIA requests.
What is one of the bigger projects you are working on and what about that project might surprise people? We recently unveiled a newly launched public website: pubs.etic.nps.gov that is making more than 32,000 NPS records available to the public. We've been working on this website for a number of years to ensure that we were able to deliver a smart, easy, robust search tool so the site can serve many. We also included a responsive grid that allows you to conduct customized reporting without losing your place. And lastly, the site is adaptable to mobile and tablet devices.
Last updated: June 13, 2018