Continuous Learning and Problem Solving Are Key To Career Success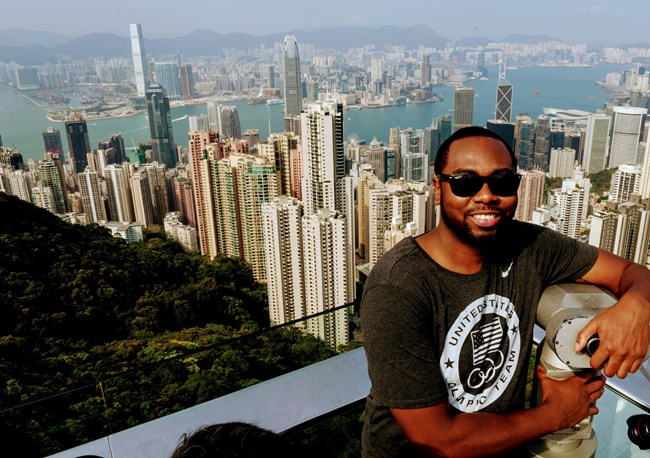 What is your name and job title? Aaron Adams, Contracting Officer for the Denver Service Center Contracting Services.
What experience and education do you have? In 2007, I joined the United States Air Force and started working as a contract specialist at Shaw Air Force Base (AFB). In five years at Shaw AFB, I learned to purchase supplies, services, construction, and managed the purchase card program for Shaw AFB. After the Air Force in 2012, I accepted a job in Denver working for the General Services Administration (GSA) in the Construction Services Division as a contracting officer. I spent almost three years developing programmatic agreements and procuring construction for Department of Defense agencies at GSA. In November of 2014, I accepted a job as a contracting officer with the National Park Service. I have a bachelor's degree from Trident University International in Business Administration and in June I will have an Executive Masters of Business from University of Colorado-Denver in International Business.
What is a typical day like? My typical day consists of making business decisions that directly affect parks, negotiations, and coordinating with project teams on a plethora of issues on construction projects. On many occasions throughout the year, I travel to parks for pre-bid tours, pre-construction conferences, and progress site visits.
What career advice would you give to someone who wants to follow a similar path? Learn about the Federal Acquisition Regulation (FAR) and take contracting courses through Federal Acquisition Institute (FAI). Broaden your business experience, become a problem solver, and remember everyday is a learning experience.
What is one of the bigger projects you are working on and what about that project might surprise people? I'm working on the rehabilitation of the Wright Brothers Memorial Visitor Center, it is a Mission 66 visitor center. Mission 66 was a United States NPS ten-year program that was intended to dramatically expand Park Service visitor services by 1966, in time for the 50th anniversary of the establishment of the Park Service. The Wright Brothers Memorial Visitor Center is a building that brought national attention for the NPS. It was one of the first NPS visitor centers that became a building type unto itself. The design included a certain aesthetic preoccupation with aviation, flight, technology and space travel of the time.
Last updated: April 19, 2018