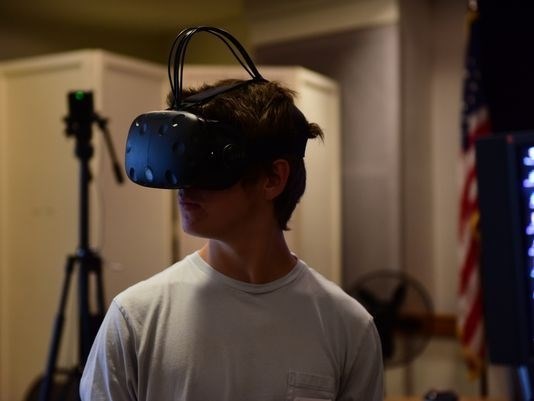 It took two years to develop, and the results have head(sets) spinning in the Great Hall of the Ellis Island National Museum of Immigration.
Using historical photographs, measured drawings, studies, oral histories and other historical research materials from National Park Service archives, students from the Bergen County Academies re-created the Registry Room or Great Hall in a simulated Virtual Reality program for VR Headsets.
Users virtually enter the Great Hall as it would have appeared in the years 1918 through 1924 and engage with immigrants who were programmed with information taken from oral histories in the Ellis Island collection.
The National Park Service (NPS) has partnered with the Bergen County Academies (BCA) for a number of years on a variety of projects and hosted interns from the schools. In 2016 a formal agreement was established between BCA and the NPS for the purpose of providing mutually beneficial opportunities for the enrichment of the BCA curriculum and the enhancement of NPS programs and activities.
"The Statue of Liberty National Monument and Ellis Island are thrilled with the results of our partnership with the Bergen County Academies," said Superintendent, John Piltzecker. "This project, through its creative use of VR technology, is helping us to meet our goal of developing fresh approaches to engaging youth in the diverse stories told by park service sites."