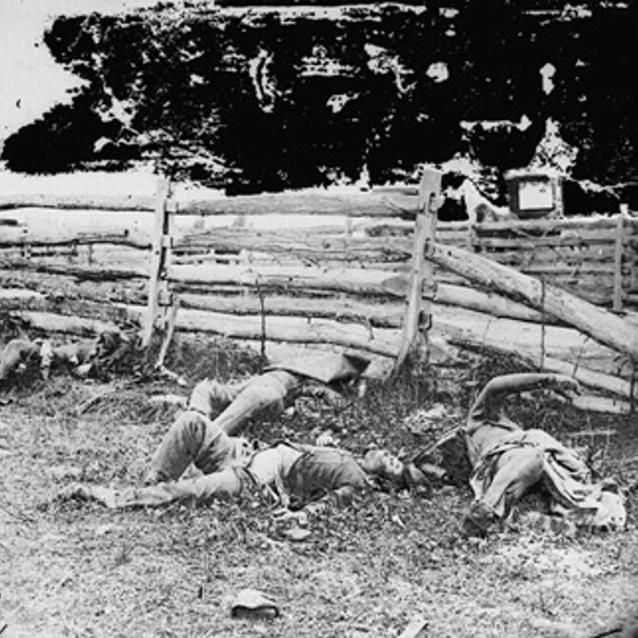 Over the course of the first three hours of the fight, the two sides struggled over possession of a twenty four acre cornfield. The Union I Corps, commanded by Maj. Gen. Joseph Hooker, and later the XII Corps, commanded by Maj. Gen. Joseph Mansfield, ran head long into Confederate troops led by Gen. Thomas "Stonewall" Jackson. No fewer than six times did the Cornfield change hands as each side attacked, fell back and rallied, only to attack again. By 8:45 a.m., neither side held a distinct advantage.

At approximately 9:00 a.m, a lull provided both sides an opportunity to catch their breaths, but within a few short minutes, a third major Federal assault was unfolding. Over 5,000 troops of the II Corps, commanded by Maj. Gen. Edwin Sumner, marched towards the West Woods in an attempt to eventually sweep south, driving the Confederates from the field. Shortly after moving into the woods, a Confederate attack struck the flank of the Union soldiers and in twenty minutes, 2,200 out of 5,300 men had fallen killed or wounded.

Following the struggle in the West Woods, by 10:00 a.m., the heavy action on the north end of the field subsided. Close to 10,000 soldiers had been killed or wounded during those first four hours of fighting.