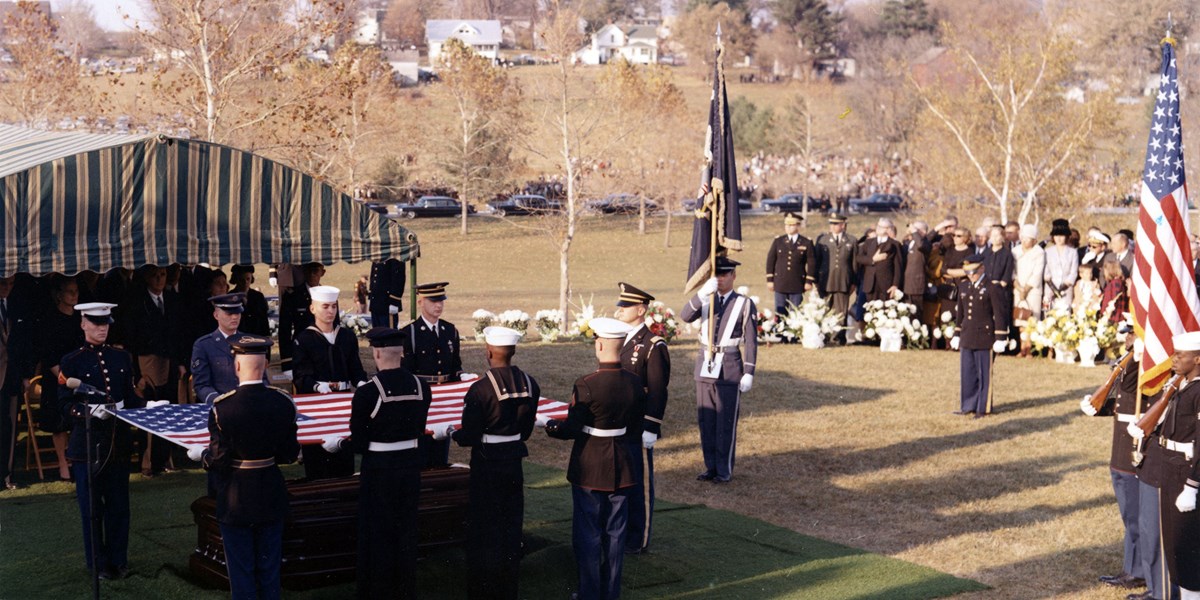 "Every generation has the right to build its own world out of the materials of the past, cemented by the hopes of the future."

Herbert Hoover
Following his presidency, the Hoover family wanted to create a place where the values Herbert believed in could be shared with all Americans. The park reflects the Hoovers' and their supporters' vision of how anyone might achieve the American Dream.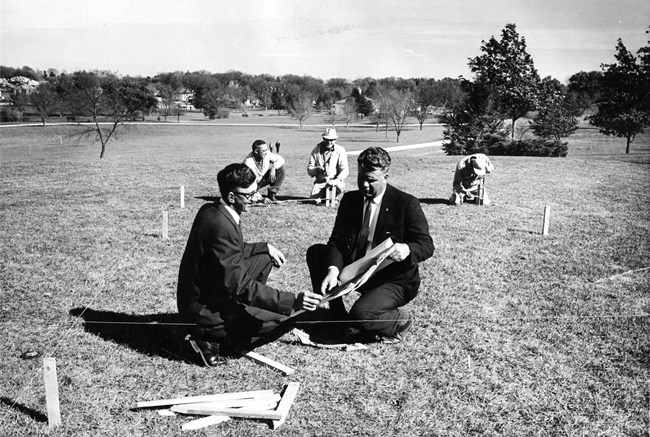 Planning the Park
After the Hoover presidency ended, Lou Henry Hoover sought to restore President Hoover's Birthplace Cottage. These efforts kicked off what would eventually become the planning of the National Historic Site. A community group, the Herbert Hoover Birthplace Society, worked for years to select and place the buildings and land features found here today.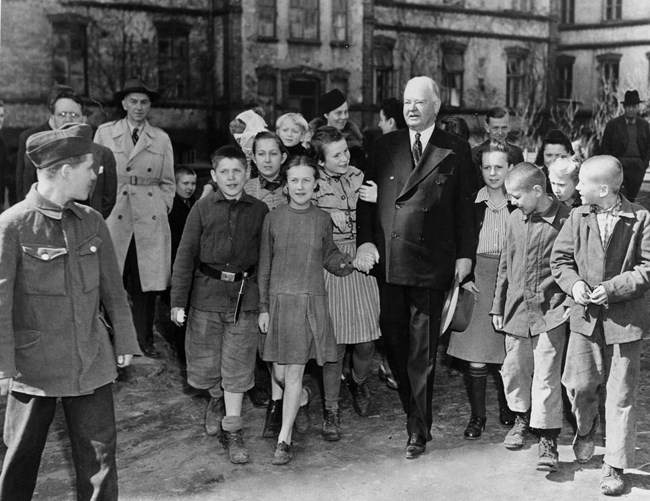 Remembering Herbert Hoover
Herbert Hoover served as president during a tumultuous time in American history. Like other presidents who left office with low popularity, Hoover's continued humanitarian work after the White House redeemed his place in history. Even today, Hoover is known throughout the world for his pragmatic faith in the spirit of the American people.
Series: Herbert Hoover, West Branch's Native Son
Last updated: October 25, 2018