Article
6 Unforgettable Hikes
Calling all hikers! We love it when people tag @NatureNPS on Instagram. Tag us @naturenps, and we just might feature your gorgeous photo next. But you do have to show model behavior...like keeping your dog on a leash, following park rules, and keeping a safe distance from wildlife. Where do you like to #hikeNPS?
Check out these 6 BIG HIKING adventures of some of our intrepid followers.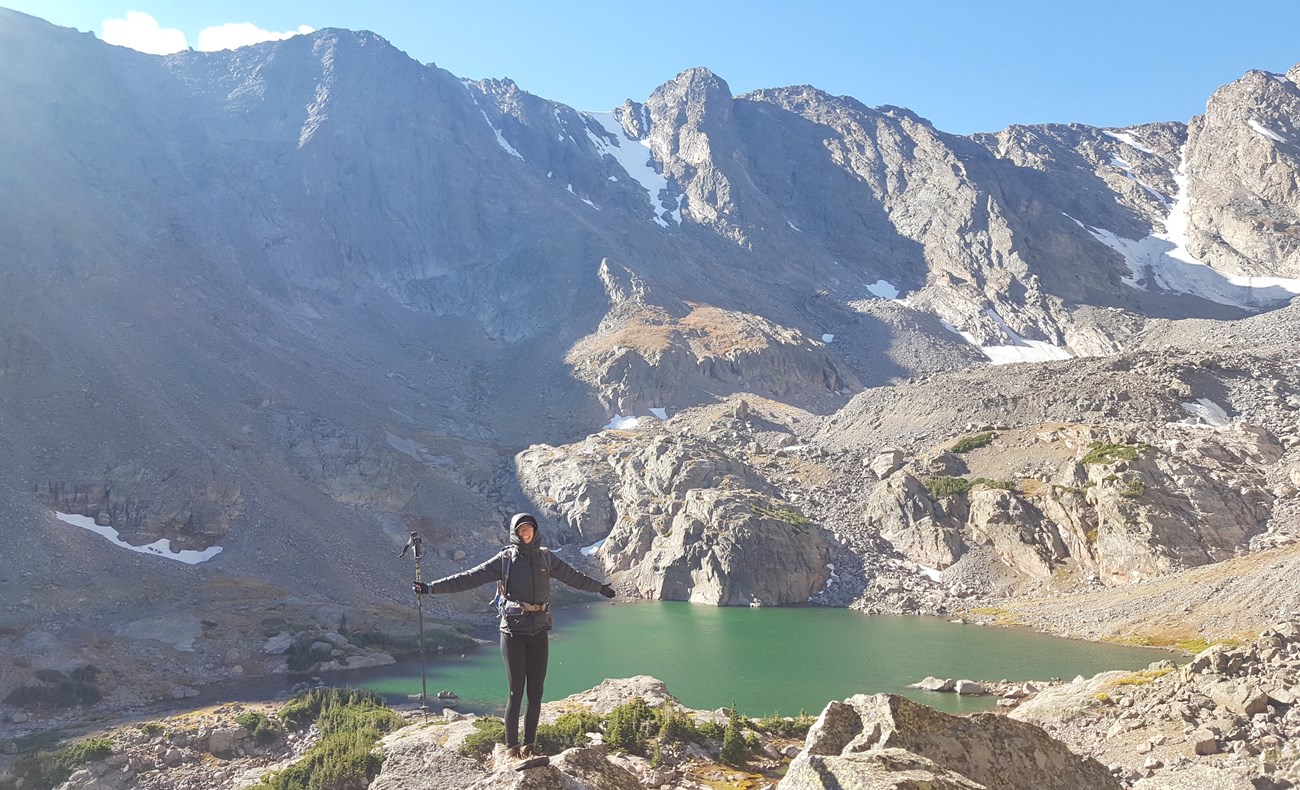 BIG MOUNTAINS! This photo was taken on an early morning hike in Rocky Mountain National Park as fall was in full force in the park; the aspen leaves were vibrantly yellow, there was an icy wind blowing down the valley, and it was one of the last dry weekends in the park before snow started to fall up high. The color of the water at Sky Pond was an incredible shade of turquoise, and I was yet again reminded of just how many stunning gems can be accessed in this park with just a bit of effort!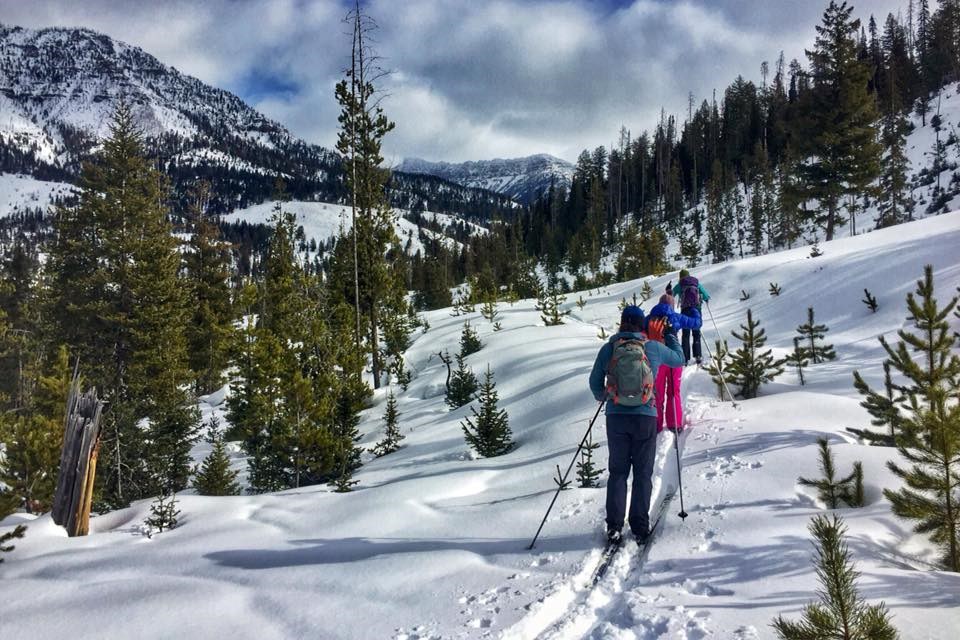 BIG SNOW! The photo was taken on February 11th on a gorgeous, sunny winter day as we cross-country skied from outside Cody into the eastern entrance of Yellowstone National Park. The journey was my first time ever visiting Yellowstone, and as a current Ecology student at the University of Wyoming, the experience truly affirmed the importance of conservation and land management that I study in class every day. This trek was also my first time in cross-country skis, and when I wasn't sharing laughs and sliding very un-glamorously around, the sight of pristine snow showcasing green pines leading us to the welcoming entrance sign of the East gate was enough to leave one speechless. My neck was practically sore from trying to take it all in! I will forever remember that day and look forward to sharing the same feeling of wonder with my own children in the future.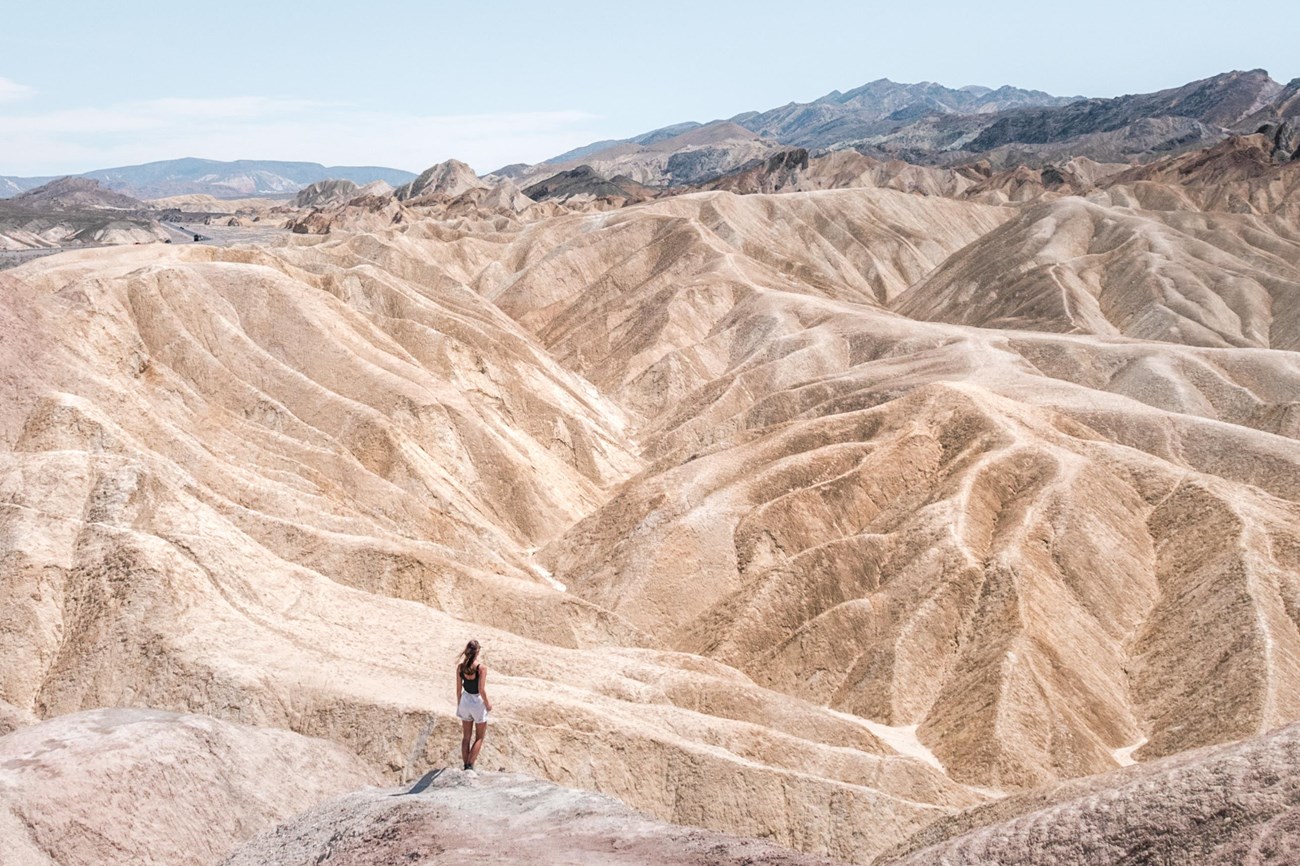 BIG BADLANDS! Death Valley was the first national park we visited on our road trip through the Southwest USA - and right from the start we got blown away by the natural splendor of the American landscapes. Death Valley is a relentlessly harsh environment filled with incredible beauty.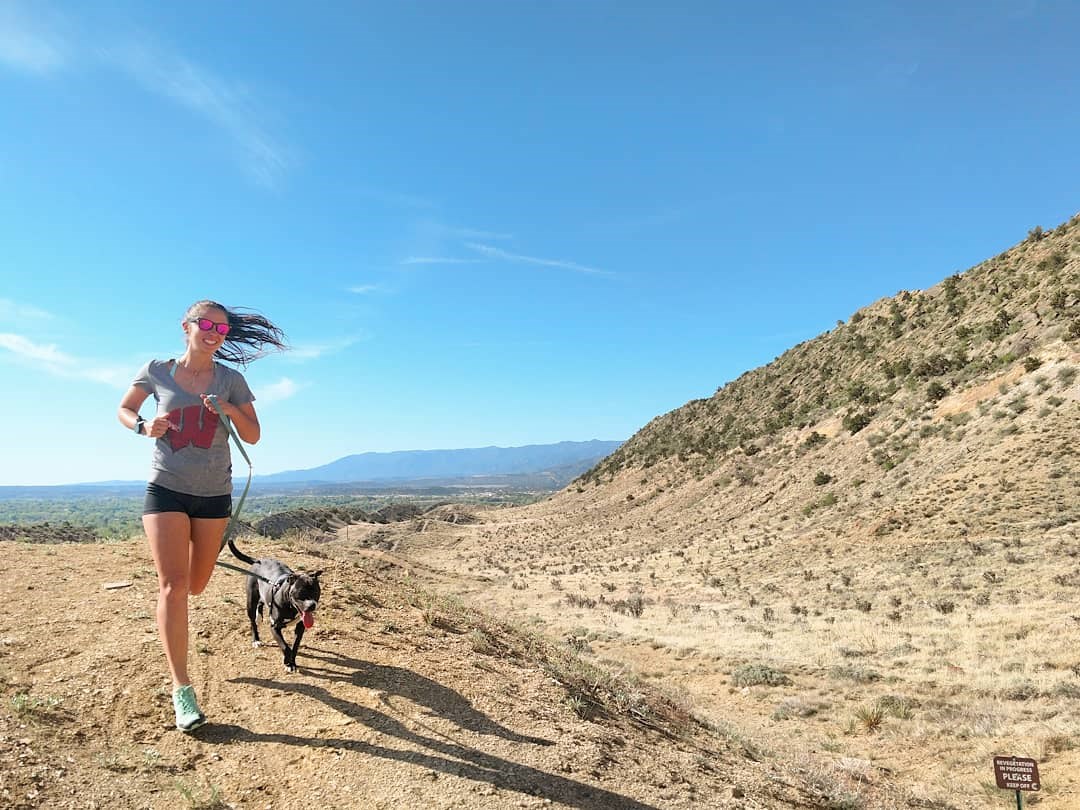 BIG SKIES! My job as a BLM Park Ranger recently brought me to Colorado and gave me these amazing trail systems for running. I'm a huge conservationist and being able to enjoy these trails and this land for both my job and personal use makes me feel so incredibly lucky!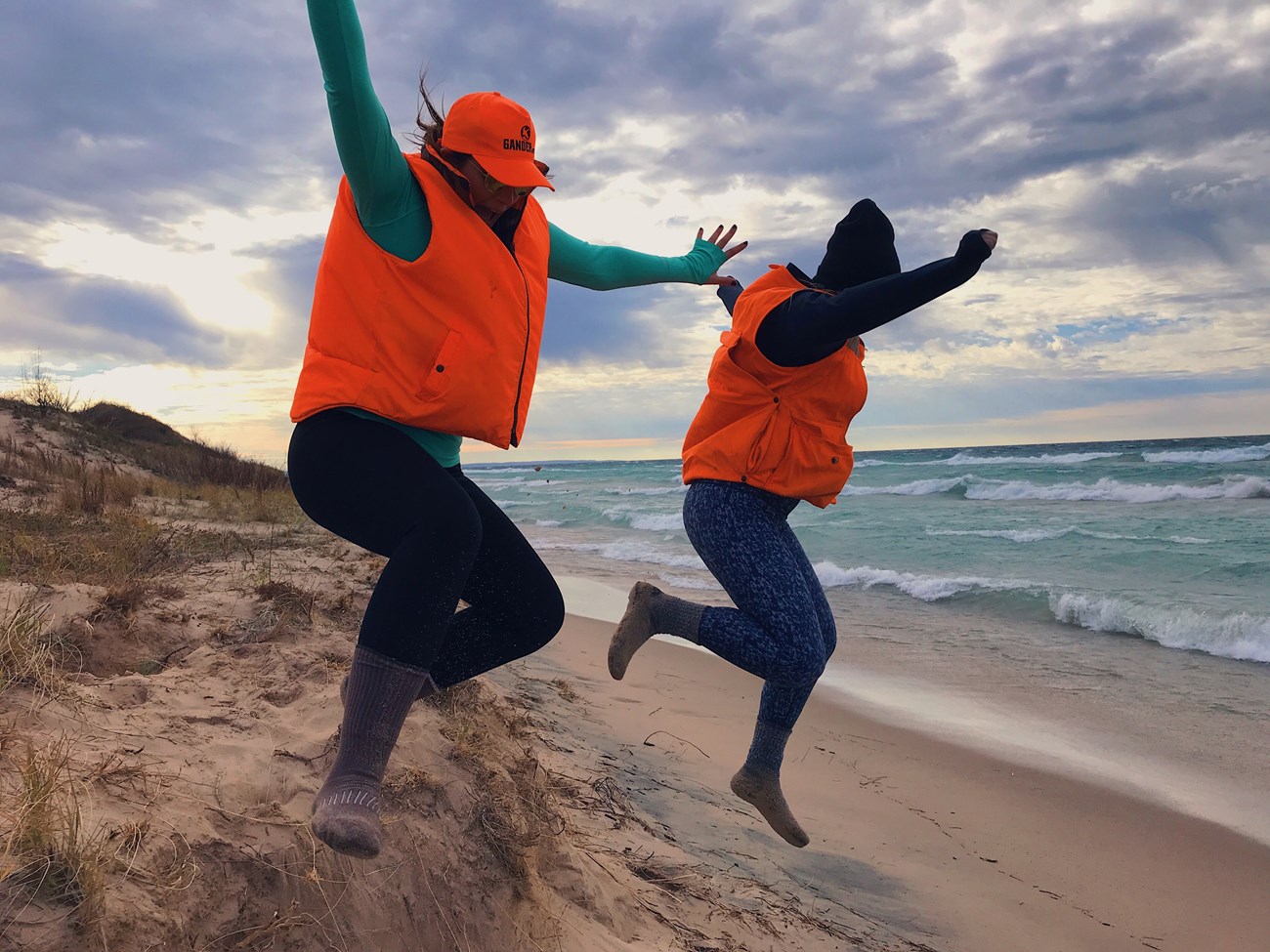 BIG DUNES! It's me (Rachel Swaffer) and my sister (Marea Swaffer) at the Sleeping Bear Dunes National Lakeshore (at the end of the dune climb hike) on a family hike the day after thanksgiving 2017. We grew up in Old Mission Peninsula in Traverse City, MI and make sure to hit Sleeping Bear Dunes every time we're back home. Fun fact: hunting is allowed at sleeping bear dunes, so we're wearing bright orange to avoid any wayward deer hunters. You have to go through a bit of a sandstorm to the water this time of year, but it was worth it to have the dunes to ourselves!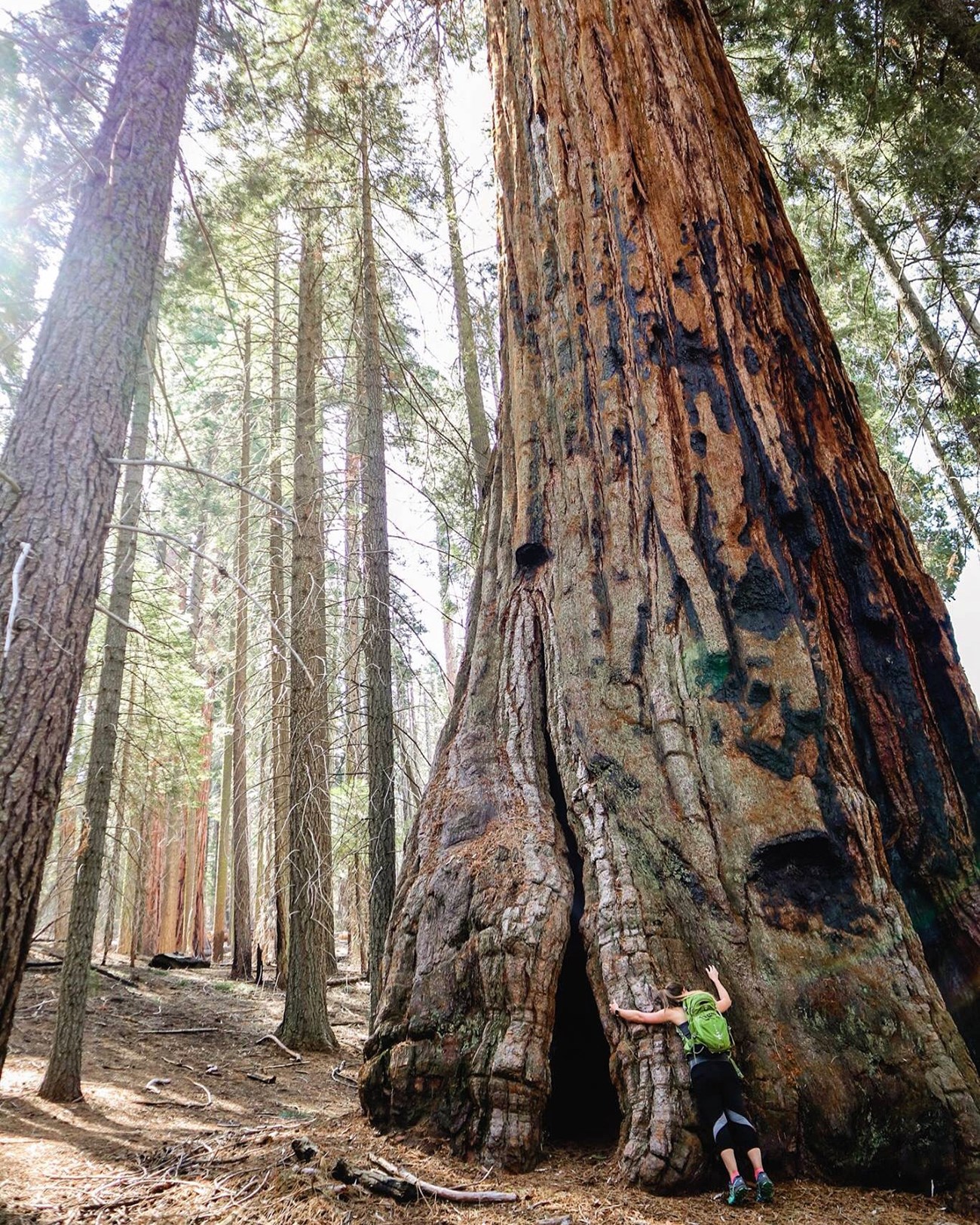 BIG TREES! After living in Sequoia for 3 years I never went on this little talked about trail. WOW! I should have gone sooner. When you see a Sequoia like this your first instinct is to go right up to it and make your acquaintance. What can I say, I'm a hugger!

Check out the Trails and Hiking site before setting out on your next hike in a national park!
Last updated: May 29, 2018