Article
National Park Service Fire Management Staff Assist with Wildfire Response in Australia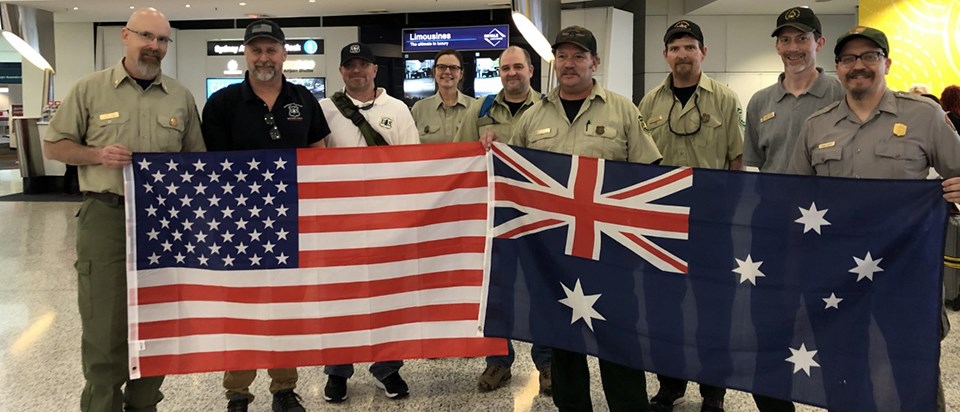 In December 2019, with an unprecedented wildfire season upon them since July, Australia reached out to its partners in the northern hemisphere for help. Along with Canada and interagency partners in the United States, National Park Service (NPS) employees responded to the call.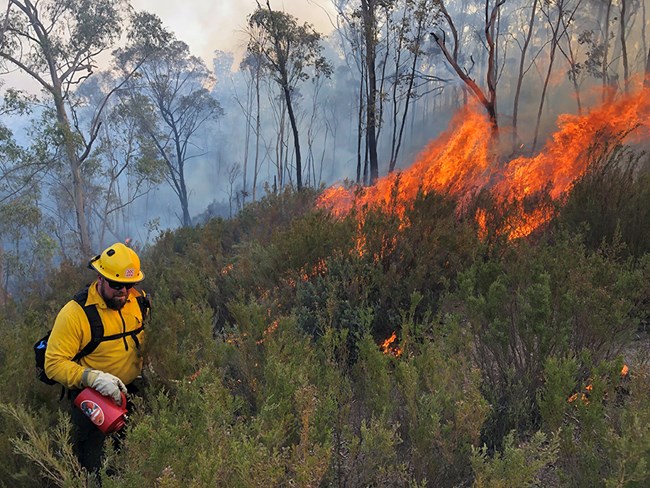 Over the course of three months, from December 2019 to February 2020, the National Interagency Coordination Center in Boise, Idaho dispatched over 300 personnel, including 20 NPS employees to Victoria and New South Wales. Nearly 100 NPS employees had volunteered to go, and decisions were based on the resource needs from the Australasian Fire Authorities Council (AFAC) at the time and availability of personnel for one-month deployments. NPS staff who were called out included planning section chiefs, logistic section chiefs, operations section chiefs, helicopter managers, engine bosses, GIS specialists, fire behavior analysts, as well as Type 1 firefighters and advanced fallers. NPS expertise came from across the country, with representation from nearly every Department of the Interior (DOI) region.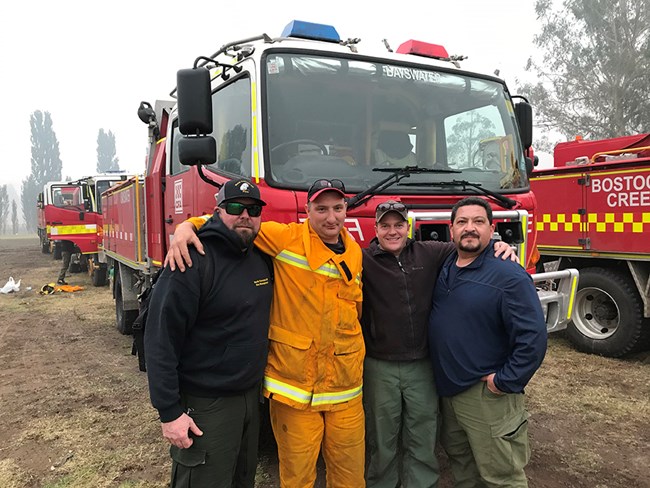 Australia has a very different system for wildfire response. Scott Ebel, the fire management officer from North Cascades National Park, who went as an engine boss, noted that his most memorable moment was "witnessing the overall sense of civic duty and volunteer tradition that exists over there. There is an incredible amount of volunteer firefighters there that supplement the career firefighters. The whole country supports that in some sort of fashion, such as giving volunteers time off from work or financial allowances with paying bills or breaks on utilities."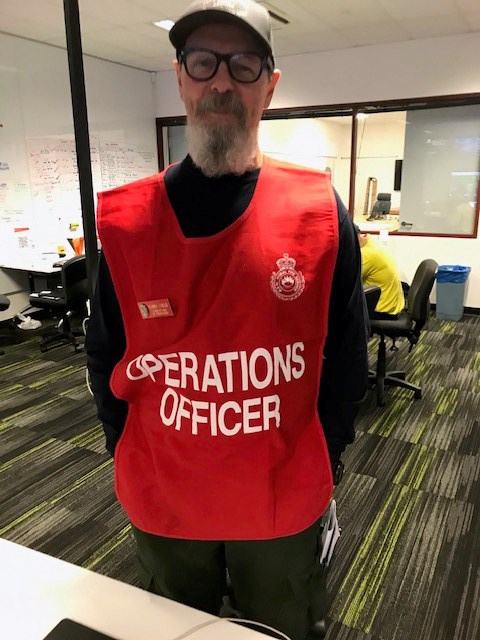 Robin Wills, fire management officer for DOI regions 8, 9, 10, and 12, who went as an operations section chief, took some important lessons from the experience. "There is a fundamental shift in the global fire environment that is truly unprecedented. We need to prepare for this same scale and scope of fire occurrence in the US; the fire I was on was 1.2 million acres."
He and the other NPS employees also noted the graciousness and hospitality of their hosts. Jason McDaniel, wildland fire operations specialist at Lake Meredith National Recreation Area, who went as an engine boss, stated that his "most memorable [moment] was just meeting the locals and getting to know them and learning how to play barefoot lawn ball. The people there were so happy seeing us there and super nice."
The United States has had a mutual assistance agreement with Australia since September 2001 to assist in firefighting in three states in Australia. The 2019-2020 deployment was the fourth time that the United States has assisted Australia on wildfires. Australia has also responded in kind when needed in the United States, most recently sending personnel in August 2018.
Last updated: February 24, 2020