Symphony at the Seashore Shines Light on America and National Parks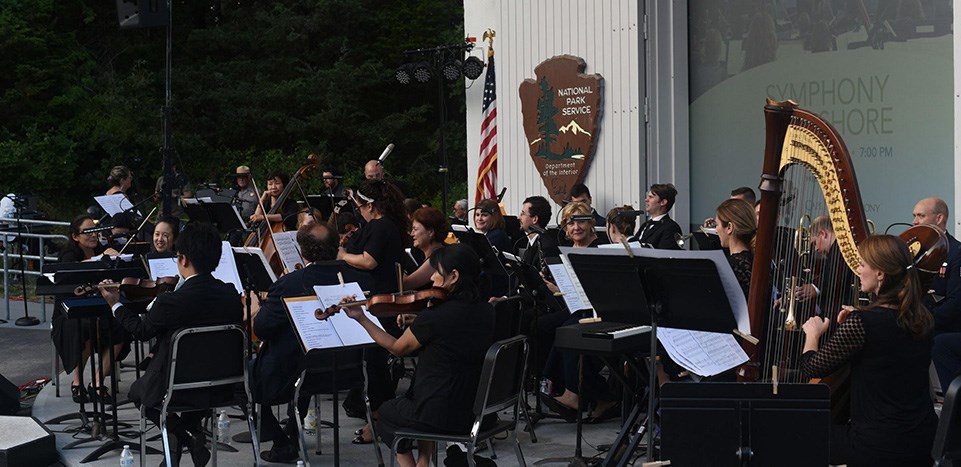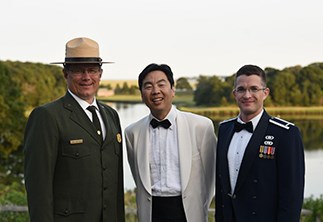 On a perfect summer evening, under a rising near-full moon, approximately 2000 guests gathered at the edge of Salt Pond for an extraordinary concert featuring the Cape Symphony performing Broadway hits, heart-stirring patriotic tunes, and scores from Hollywood blockbusters filmed in national parks. This is the third year the national seashore has hosted the symphony. This year's event featured members of the United States Air Force Band.
The partnership with Cape Symphony began as an initiative of the 2016 National Park Service Centennial. This legacy continues as the symphony and the national seashore explore intersections where culture, nature, music, art, beauty, and inspiration meet.
"The Symphony at the Seashore was a resounding success in its third year, attended by thousands of people who were inspired by the tunes of patriotic music. This partnership allows us to connect with local communities in ways that we cannot on our own. We give a special thank you to Cape Symphony and United States Air Force Band," said Cape Cod National Seashore Superintendent Brian Carlstrom.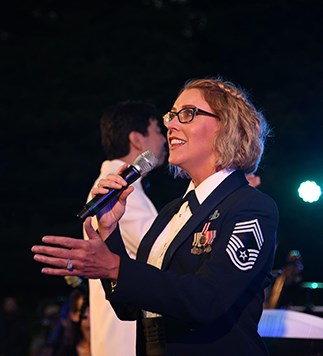 Ranger Dani Cessna spoke about the community impact in
an interview with the local television station Lower Cape TV
the night of the event. She spoke about the newly developing community space that has been created by the rehabilitation of the Salt Pond Visitor Center Amphitheater three years ago. This year was the largest-attended Cape Symphony event at the national seashore; other performance events at the venue this summer have also drawn large audiences.
This event is a rare opportunity for local residents and Cape Cod visitors to experience a free performance by the highly acclaimed Cape Symphony, led by Artistic Director and Conductor Jung-Ho Pak. The spectacular performance was made possible by generous funding from Friends of Cape Cod National Seashore, Eastern National, and the International Fund for Animal Welfare. Thank you to Cape Symphony, The United States Air Force Band, and the guest performers for bringing world-class music to the national seashore!
Additional photos of the event can be seen on
the Cape Cod National Seashore Facebook page.
For more information,
contact Sue Moynihan, Cape Cod National Seashore Chief of Interpretation and Cultural Resources Management.
Last updated: November 20, 2018